Holy Land Pilgrimage 2024
May 11-26, 2024
Come and See! Join an eye-opening alternative tour of Israel and Palestine that may change your life!
An encounter of the land where Jesus walked and where the church was born.
An introduction to the theology and experience of Palestinian Christians.
A window into the political realities of Palestinians and Israelis in various settings.
A participation in the biannual "Christ at the Checkpoint" Conference in Bethlehem, with the theme: "Do Justice, Love Mercy: Christian Witness in Contexts of Oppression".
A journey that begins with pre-pilgrimage orientation and continues with post-pilgrimage advocacy.
This tour is for you if:
You are concerned about a just peace in the Middle East,
You want to meet the "living stones," not just the ancient churches, museums, and archaeological sites,
You are willing to advocate for peace and justice in the Holy Land when you return.
This tour is not for you if:
You're mainly interested in seeing where Bible stories took place (although you will do that),
You just want to be a tourist and have fun with church friends,
You think that being in the Holy Land will automatically make your relationship with God better.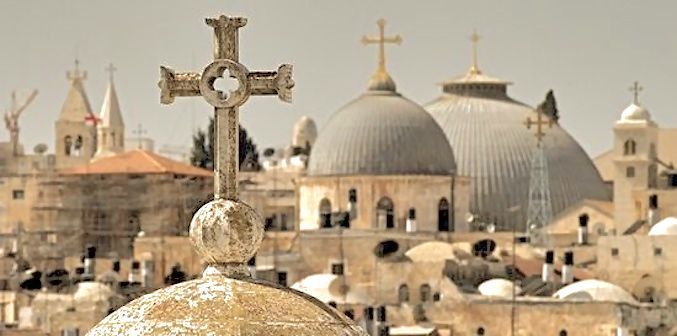 DETAILS ON THE PLANNED MENNONITE CHURCH CANADA HOLY LAND PILGRIMAGE TOUR 2024
Basic Itinerary:
The first ten days will be an intensive program of visits to biblical sites in the Galilee, Jordan Valley, West Bank, and Jerusalem (see chart below). They include three nights in Nazareth and six nights in Bethlehem, with day tours from those centres. Besides commentary from local tour guides, the pilgrimage will include three lectures by local Christian leaders on the politics, personal experience, and church realities of the region, along with daily times of personal and group reflection.
The final five days include the Christ at the Checkpoint conference—a biennial international gathering that explores themes of justice and peace in the context of the Middle East. Click here for more information. Note: This tour assumes participants will stay on for the Christ at the Checkpoint Conference, and priority will be given to those who can do so. If the scheduling or the estimated $800 cost of the CATC part of the tour is not possible for you, you may indicate this on your application for our consideration.
Size of tour group
Limited to 18 people on an application/approval basis.
Eligibility
Priority is given to Mennonite Church Canada members, and to applicants who will stay for the Christ at the Checkpoint Conference. Health requirements are spelled out below.
Cost
Total estimated cost per person: $5,500 to $6,000 CDN. This includes about $4,200 for all onsite expenses paid by the tour—including registration and lodging for the conference, and airfare ($1300 to $1,800) booked and paid by participant. The amounts will be subject to some change and will be finalized in early fall.
Apart from your airfare, your registration includes: all lodging (double occupancy, with options for single at an extra premium); meals; local transportation; guide fees; entry fees; Christ at the Checkpoint registration.
Down payment: With your application, you must include a $500 down payment to hold your place in the tour. This will be entirely refundable up to October 15, should you change your mind. Send a cheque to Mennonite Church Canada designated for Holy Land Pilgrimage to 600 Shaftesbury Blvd. Winnipeg, Man. R3P 0M4.
Balance of the payment must be made by March 15, 2024.
Flights
You are responsible for arranging and purchasing your airfare to Tel Aviv separately. Plan to arrive on Saturday, May 11 by noon.
Disclaimers
In the event of a major political disruption that causes the cancelation of the tour, you will be reimbursed the full amount, minus a 5% administrative fee charged by Bethlehem Bible College.
MC Canada will cancel the tour in October if we do not have the full complement of committed applicants.
The cost is currently an estimate; the precise final cost will be announced in fall 2023
Tour leadership
This tour is being coordinated by the staff of Bethlehem Bible College, MC Canada's partner in the West Bank. The three lectures will be provided by BBC faculty and associated colleagues. Knowledgeable and accredited local Palestinian tour guides will accompany the group. A representative of MC Canada Palestine-Israel Network will accompany the group to liaise with local partners on logistics and coordinate group reflection times each day.
Health requirements
You must be reasonably fit, able to walk to the sites, often on uneven and stony paths and steps.
You must purchase your own travel health insurance and share documentation of it with tour leaders. (Note: Reasonable medical services and products are available in Israel and in the West Bank.)
The weather will be warm—a shoulder season between the moderate spring and hot summer.
Pre-pilgrimage
You will be required to read three books on the theology and politics of Palestine-Israel and participate in four online orientation sessions in advance of the tour.
Post-pilgrimage
You must commit to:
speaking or presenting in your home congregation about your experience.
three actions of support for Palestinians in Palestine and in the diaspora.
You are encouraged to join in the activities of your regional church PIN group or some other ecumenical or community advocacy group for at least a year.
Liability
MC Canada to provide some model documents to be signed such as waivers of responsibility in case of emergency or political crisis.
Will the tour "balance" Palestinian Christian perspectives with Israeli Jewish perspectives on the situation?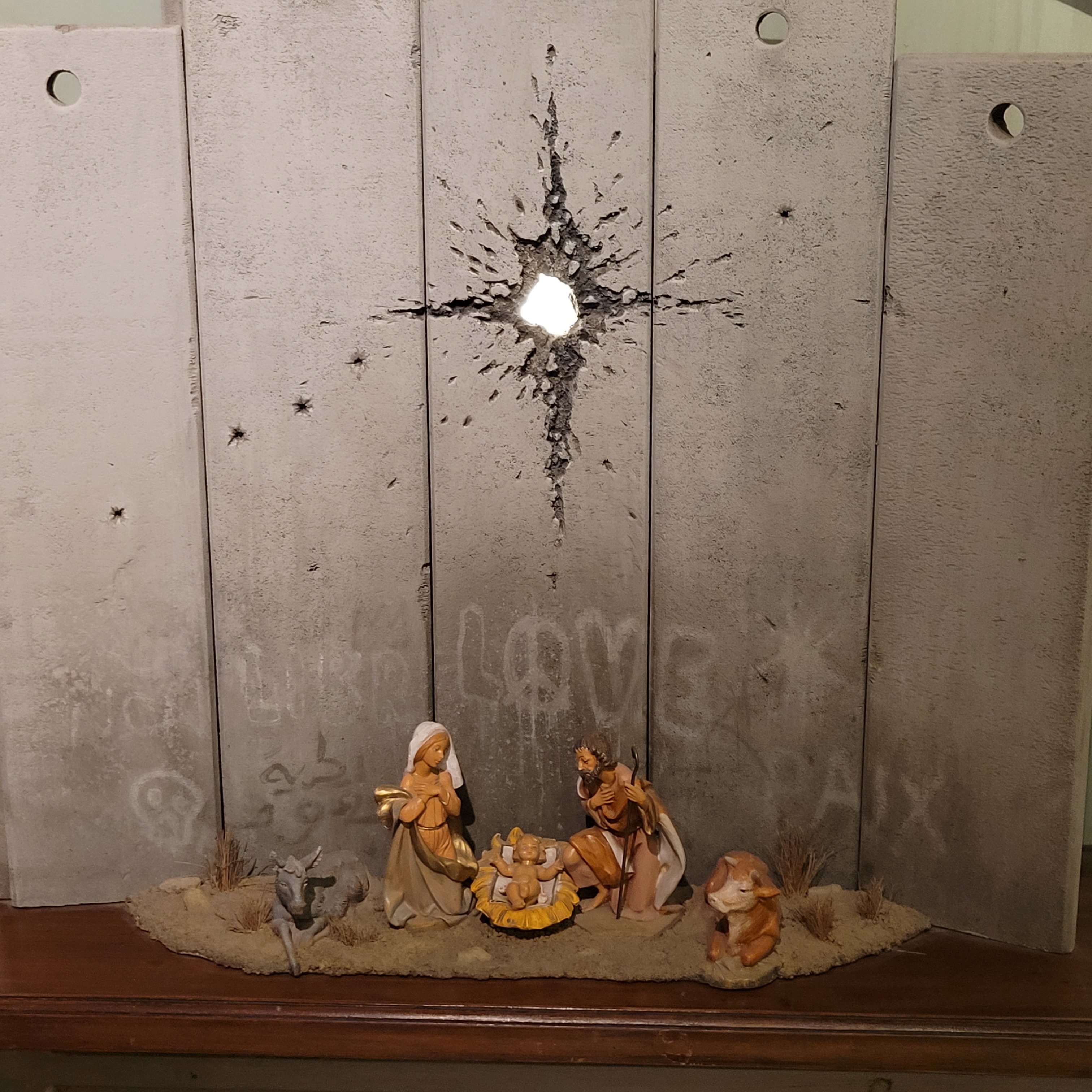 Not really, and that is intentional. The tour will include visits to some Jewish sites (like the Western Wall) and a visit to a West Bank settlement, but it is focused mainly on the Palestinian experience—which is usually omitted from typical tours of the Holy Land, especially those sponsored by the Israeli government or by Christian Zionist groups. The tour will be respectful of the deep connections of the Jewish people to the land, and it will recognize the tragedy of the Holocaust as a key element in modern Israeli history. It will show utmost respect for Judaism, and it will affirm the global campaign against antisemitism. All these things get plenty of attention in mainstream media and on other tours. But this tour has a special focus: the experience and theology of Palestinian Christians as they relate to peace and justice in the Holy land.