January 27th, 2021

"The intersection of peacemaking and storytelling is where I feel alive": Common Read author discusses peacemaking during online webinar
Michael T. McRay deconstructs the concept of "enemy" in his book I Am Not Your Enemy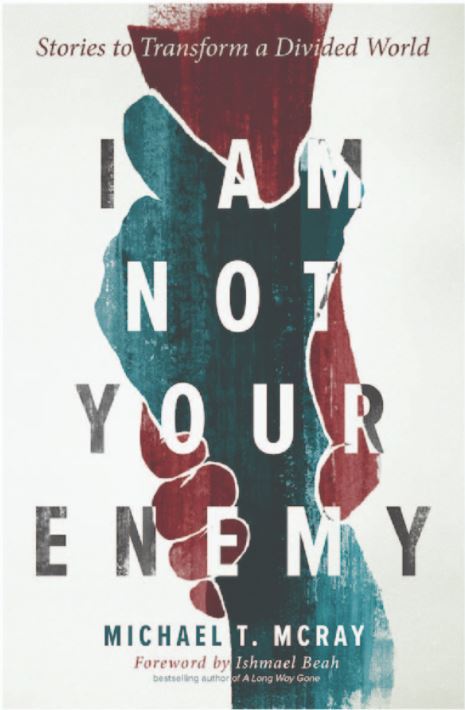 Michael T. McRay interviewed around 60 people from Israel, Palestine, Northern Ireland and South Africa for an educational project with Texas Christian University in Fort Worth. He has now published stories from some of those interviews in his new book from Herald Press, I Am Not Your Enemy: Stories for a Divided World.
In an online webinar hosted by Herald Press and MennoMedia on Jan. 14, McRay, who is from small-town Tennessee, said his father, a doctor who tended to the poor, taught him that "Matt. 25 was a cheat sheet for the final exam," particularly the part about clothing and caring for "the least of these."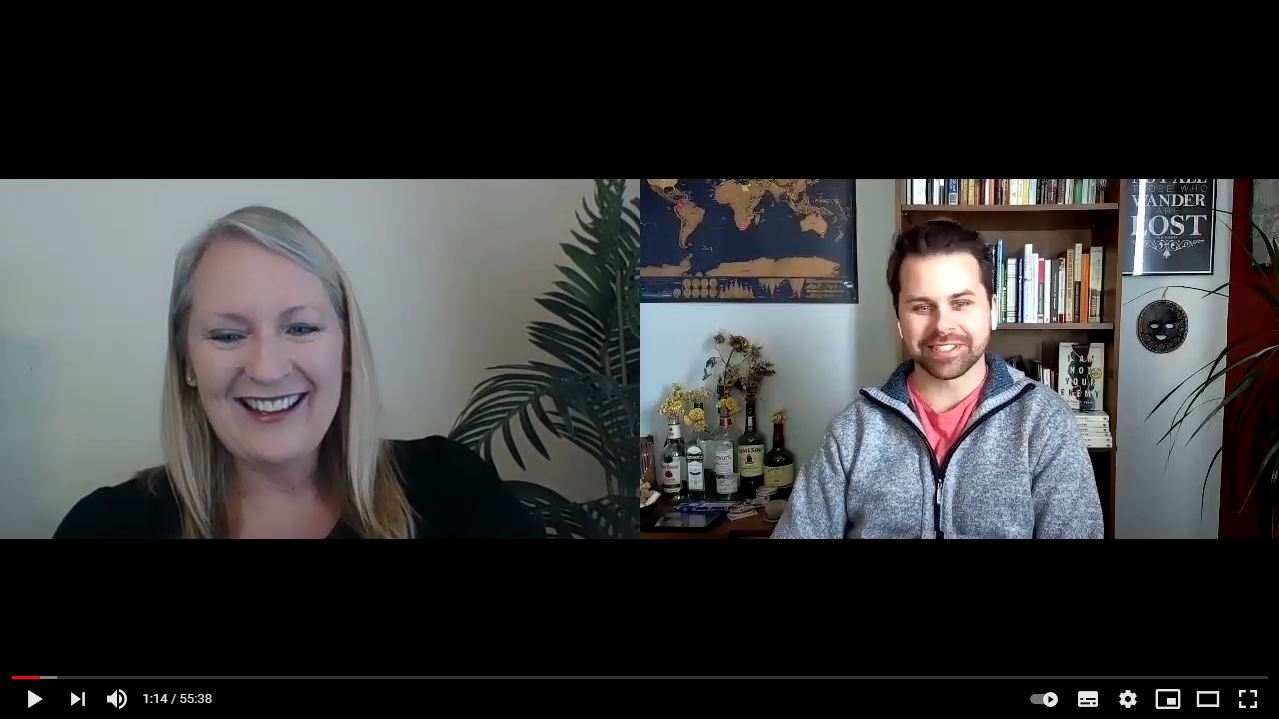 Marketing manager for MennoMedia and Herald Press LeAnn Hamby and Common Read author of I Am Not Your Enemy Michael T. McRay.
"That framing of paying attention to where I'm spending my time and knowing that Jesus is alive today in the experiences of the marginalized was really formative," he said.
When McRay was 11 he went on his first trip to Israel and Palestine. He has made 13 trips since then and undertaken graduates studies in conflict resolution at Trinity College Dublin in Ireland. Telling stories of conflict resolution has become his life's work.
"The intersection of peacemaking and storytelling (is) where I (feel) alive," he said.
I Am Not Your Enemy's ten chapters tell stories based on McRay's interviews with activists, peacebuilders and former combatants in conflict areas. The book is the current Common Read selection from Mennonite Church Canada, MC USA and Herald Press.
In the webinar McRay expanded on a story in his book about two fathers who should be enemies. Rami is an Israeli man whose 14-year-old daughter was killed by a Palestinian suicide bomber in Jerusalem. Bassam's 10-year-old daughter was shot in the back of the head with a rubber bullet by an Israeli soldier on her way to school and died.
"These men, in the language of conflict, have every reason to hate each other," McRay said. "But their shared experience of bereavement and the need to prevent other people from experiencing this same sense of loss has given rise to a very deep friendship between them."
McRay says until recently Rami and Bassam were leaders of the Parent's Circle, an organization of bereaved Israeli and Palestinian families, "using the weapon of their grief to fight for a shared future without violence."
McRay also explained the power of storytelling in peacebuilding work. The author works with Narrative 4, an organization in Ireland and the U.S. that facilitates story exchanges to build empathy and "shatter stereotypes."
He shared the story of two Americans who participated in an exchange. They had opposing beliefs about gun control. The woman, whose daughter had died in a shooting, wanted more control. The man, who suffered abuse as a child, believed guns kept him safe.
McRay said the interaction pointed to a common need both had for security. Both were moved when they retold each other's stories to the larger group, which is a part of the exercise.
"We can have a very different conversation at the level of needs," as opposed to the level of beliefs or positions that someone may have, McRay said. To ask, "What is the need giving rise to this position?" has been a useful tool that McRay says he uses even in his daily life.
Just eight days after the storming of Captiol Hill by rioters and insurrectionists on Jan. 6, McRay said he wasn't feeling particularly hopeful at the moment, but that peoples' stories in I Am Not Your Enemy offer encouragement on the long road of peace work.
"There are people who have lost the thing that we all fear the most to lose: our freedom, our loved ones, and they show it is not guaranteed that violence must be met with violence," he said. "There are other ways to live….The deep long work of social justice and peacebuilding is still here. It remains true."
Study guides for I Am Not Your Enemy are available through CommonWord. McRay is willing to join study groups virtually. He can be contacted through Herald Press. A link to the Jan. 14 webinar with McRay is here.