February 1st, 2021

Mennonite Church Canada issues call to prayer for Myanmar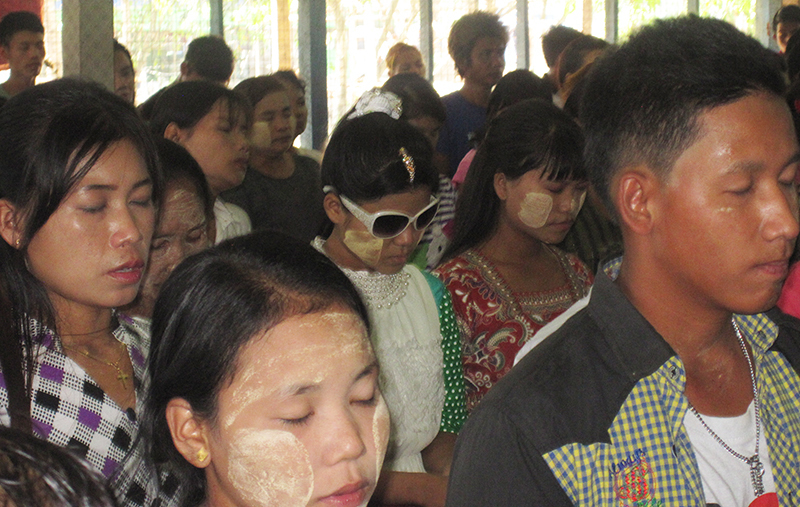 FOR IMMEDIATE RELEASE

Mennonite Church Canada calls on our nationwide community of faith to pray for the people of Myanmar. Pray also for our Myanmar siblings here in Canada. They are deeply concerned for their loved ones and the effect that recent actions will have on peace within Myanmar.

Myanmar's military has seized power and detained democratically elected leaders in the country. Troops patrol streets in major cities and communications are limited. The coup follows a landslide win by the National League for Democracy (NLD) party in an election the army claims was fraudulent.

"We worry for our political leaders who have been imprisoned," says Jehu Lianching, assistant director of Myanmar Missions International. "This creates a very uncertain future. We need to lift our prayers to God. Burma has seven states; all have their own armies. Concern is growing about the possibility of civil war," he adds.

There are five congregations in Mennonite Church Canada with ties to Myanmar:
Mennonite Church Canada has a formalized partnership with Myanmar Missions International to support regular leadership formation, training events and development needs of this emerging Anabaptist network of congregations. Mennonite Church Canada is supporting Mission Anabaptist Church in Chin State, Myanmar, to become a centre of Anabaptist training and formation in the region.