Peace Africa network develops to nurture peace between Christians and Muslims
Reps from Mennonite Church Alberta and nationwide church involved; support hearse project in Burkina Faso
April 16th, 2021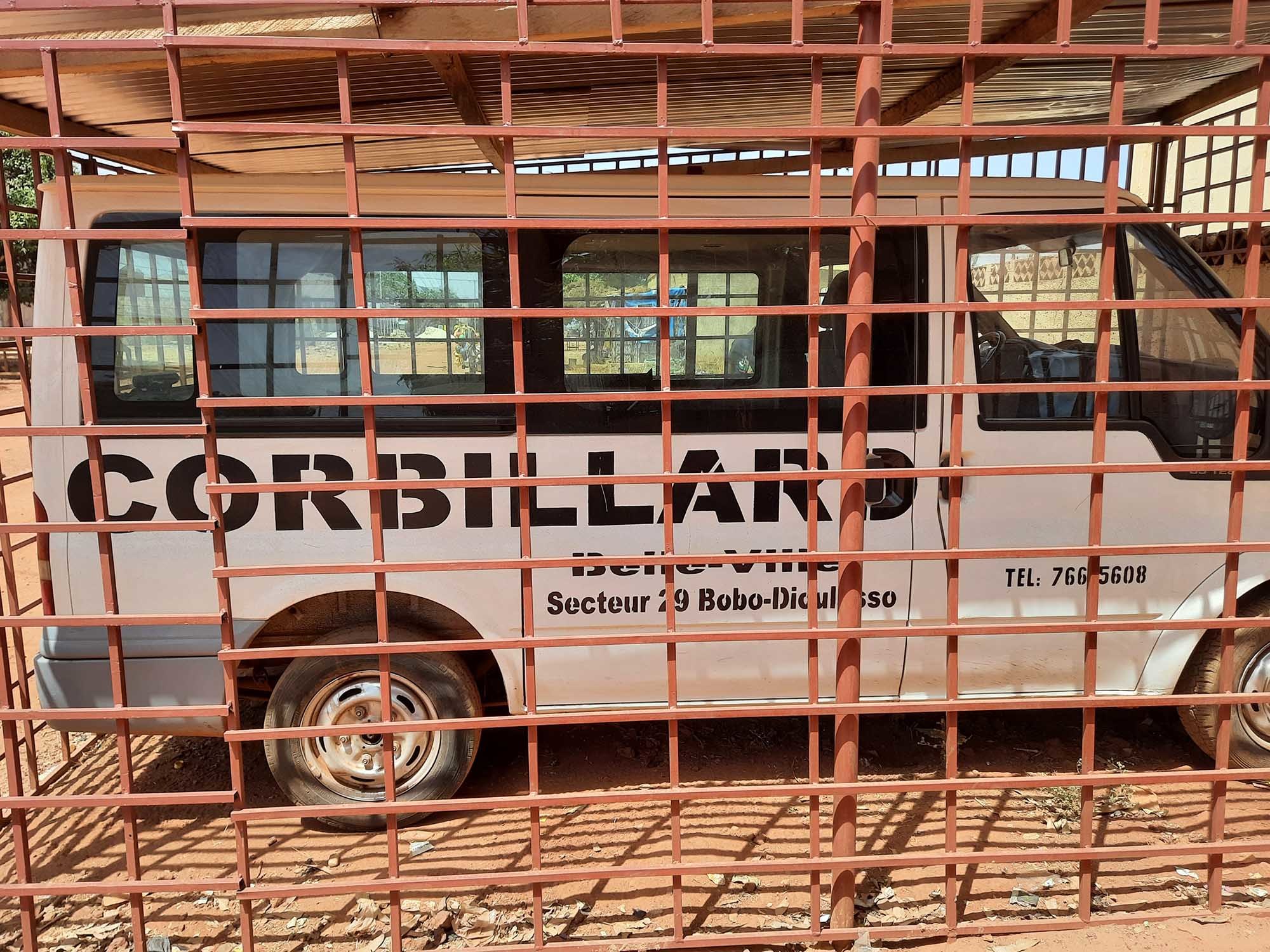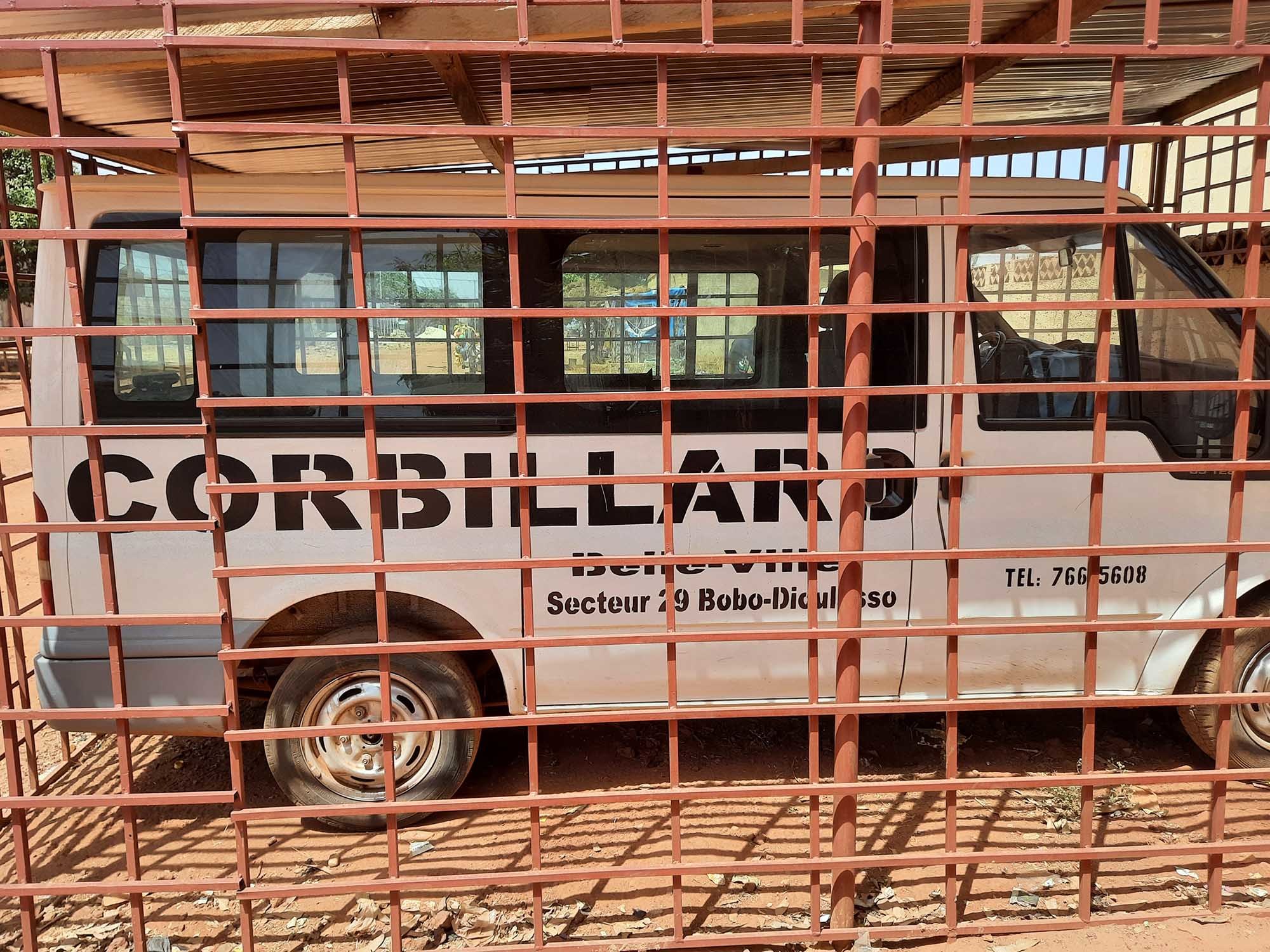 PEACE AFRICA SUPPORTS THE HEARSE PROJECT, WHICH WILL ENABLE MUSLIM AND CHRISTIANS IN BURKINA TO SHARE A VEHICLE SIMILAR TO THE ONE PICTURED.
Photo Source: Source: Siaka Traoré
by Katie Doke Sawatzky
"Peace Africa explores how the global Mennonite community can support peace-building initiatives between Christians and Muslims in African countries," says Tany Warkentin, Mennonite Church Canada's liaison to ministry in Africa.
Dave Hubert from Lendrum Mennonite Church in Edmonton started the initiative after hearing Siaka Traoré, a church leader from the Evangelical Mennonite Church of Burkina Faso, speak at a Zoom event hosted by by Lendrum and Mennonite Church Alberta's North Edmonton Ministry in May 2020. Traoré spoke about how Mennonites in Burkina Faso are nurturing peace between Christians and Muslims.
Network forms
Since August, 30 people representing Mennonite churches and organizations in seven African countries, and from Canada, the U.S. and France, have been part of the network's development. Patrick Obonde from the Kenyan Mennonite Church and Traoré currently lead the group in clarifying mandate, vision and organizational structure.
'When we hear our African brothers' and sisters' call for support to increase their peace-building capacity, it's a win-win opportunity.'
Mennonite Church Alberta representatives were early participants in Peace Africa, including Donna Entz, facilitator of MCA's North Edmonton Ministry, which builds bridges between different faith communities and invites dialogue between Muslims and Christians.
Tany Warkentin is Mennonite Church Canada's rep in the network.
Hearse project
An opportunity for Peace Africa to support Christian-Muslim relations in a tangible way came up only months after the group began its initial discussions.
In November, Traoré was approached by a member of his church to meet with Muslims in the community. In a recent post for Mennonite Mission Network, Traoré shares that Christian-Muslim relations are often violent in the region, with over 2,000 deaths caused by religious conflicts last year.
In the meeting, Traoré shares in the post, he learned the Muslim community needed a hearse. They had tried to get one for 30 years and usually asked to borrow one from other communities. After discussion, the church members decided to acquire one to share with the Muslim community.
"It was an opportunity to build bridges and show that Christians are people of compassion and peace," writes Traoré.
During this time, Peace Africa was taking shape. He writes, "Peace Africa members saw the request for a hearse as a concrete way to move their online conversations into a real-life act of peacebuilding across an often-violent religious divide."
A local committee will oversee use of the hearse and the Muslim-Christian community in Burkina will contribute a tenth of the cost, which is USD $8,000. Traoré invites global partners to donate to the project through Africa Inter-Mennonite Mission.
"When we hear our African brothers' and sisters' call for support to increase their peace-building capacity, it's a win-win opportunity," says Warkentin.
"Peace Africa provides a platform for sharing ideas and information, collaboration in similar initiatives, and hearing grassroots African voices at an international table," she says.
-30-
To donate to the hearse project, visit: https://www.aimmint.org/donate.html.
Media contact