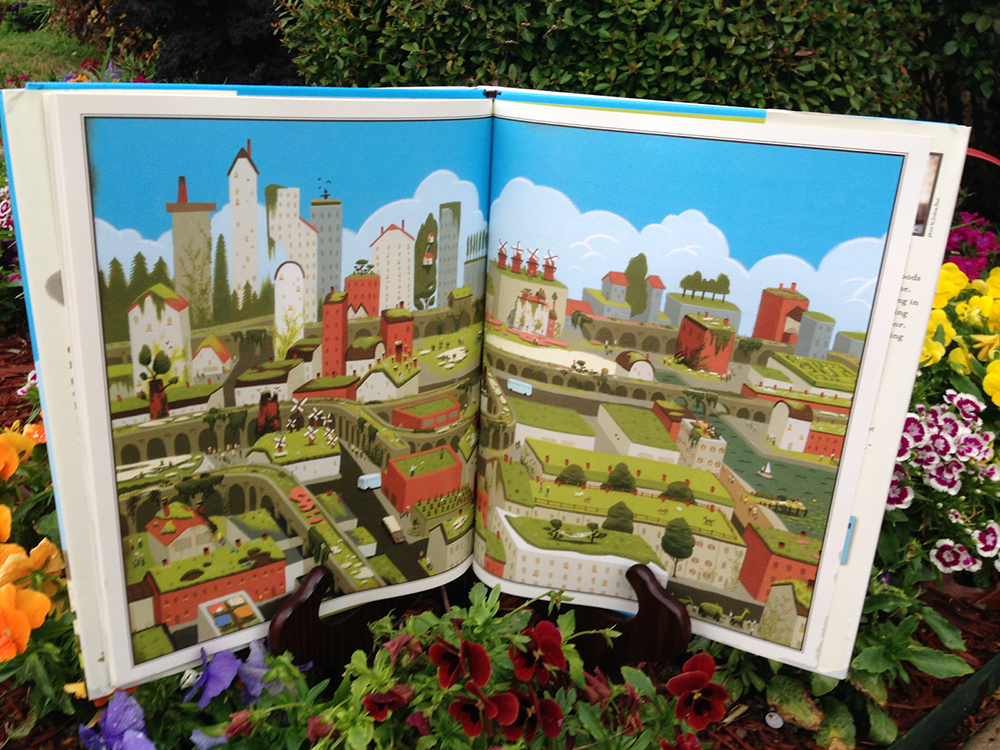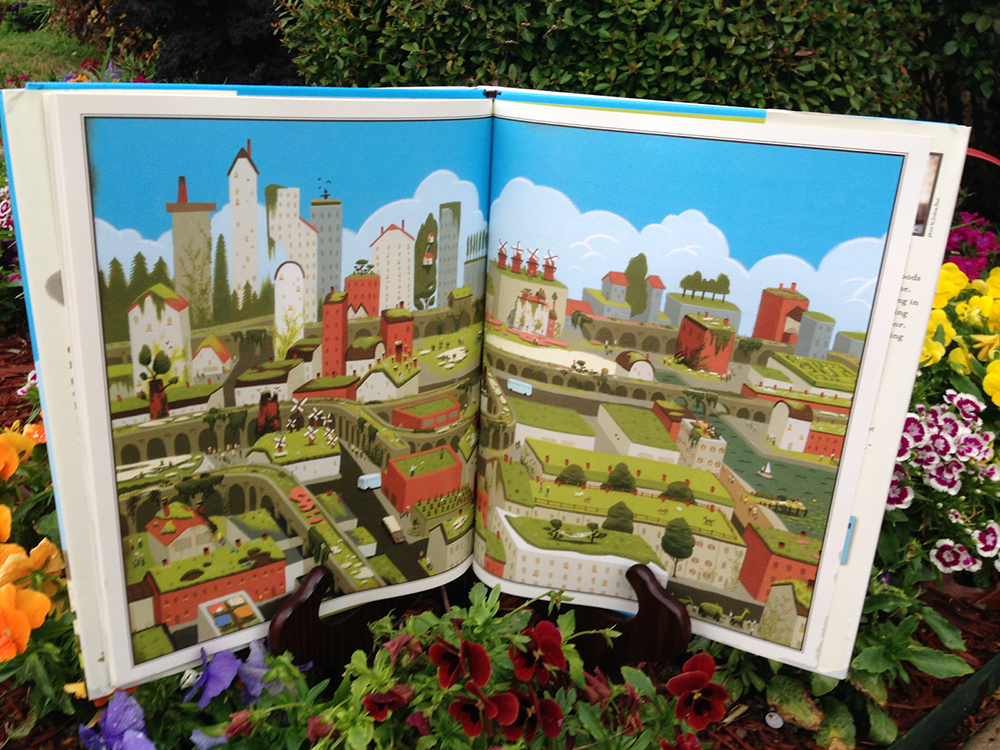 The Curious Garden has been a helpful book for Kari Miller as she navigates education around the climate emergency and ponders what action will come from COP26.
Photo Source: Courtesy Kari Miller.
Kari Miller is environmental education coordinator for A Rocha Manitoba and attends Home Street Mennonite Church in Winnipeg. She is currently attending COP26 in Glasgow, Scotland, as part of her work with the Christian Climate Observers' Program (CCOP), of which A Rocha is a member. Miller agreed to write a reflection for Mennonite Church Canada, sharing her thoughts about attending the global conference. (Photos courtesy of Kari Miller and A Rocha.)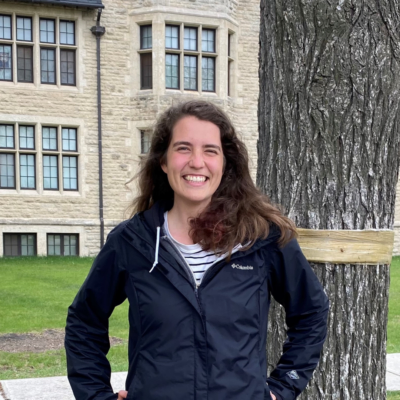 Truth be told, I am nervous to be attending COP26. Many reports on social media are declaring this climate summit to be of absolute importance, that the state of the global climate crisis rests upon the shoulders of those who will be negotiating. As I hear these big statements, I feel a deep sense of anxiety and immobility. If the fate of the entire globe is to be determined at the conference, what will come of those whom I love and those who will come after? How can change happen if these decisions go awry? What role do I play as an observer - a quiet, thoughtful educator?
Yet, I am unconvinced that the entire fate of the globe rests upon the outcomes of COP26. Big changes are bound to happen, important decisions will be made that will affect billions of people, creatures, and natural environments around the world. On the other hand, maybe the outcomes of the conference will be disappointing and many promises and goals will remain unfulfilled. This conference is not the end of the story. No, rather I like to think of it as the beginning of healing and transformation to a new understanding of healing and wholeness in relationship with the natural world and each other. As an environmental educator to young children, I witness first hand how change happens on the personal level. It is in long term relationships that I see and experience growth.
One of my favourite children's books is called The Curious Garden by Peter Brown. This is a story also of resiliency and hope. It reminds me of the journey we all are on now. It begins with a city "without gardens or trees or greenery of any kind." A young boy is out for a walk in the rain when he discovers weeds that are dying. In his curiosity, Liam does his best to take care of the small patch of plants. At first, this young child has no idea how to garden; "The flowers nearly drowned and he had a few pruning problems, but the plants patiently waited while Liam found a better way of gardening." As the weeks and years go by, this little garden became curious, expanding across what was once a grey, industrial city. These weeds took over the rooftops and front yards of houses, growing in the most unexpected places. "But the most surprising things that popped up were the new gardeners." The book ends with a two-page spread of the city, now brightly coloured in flowers and greenery.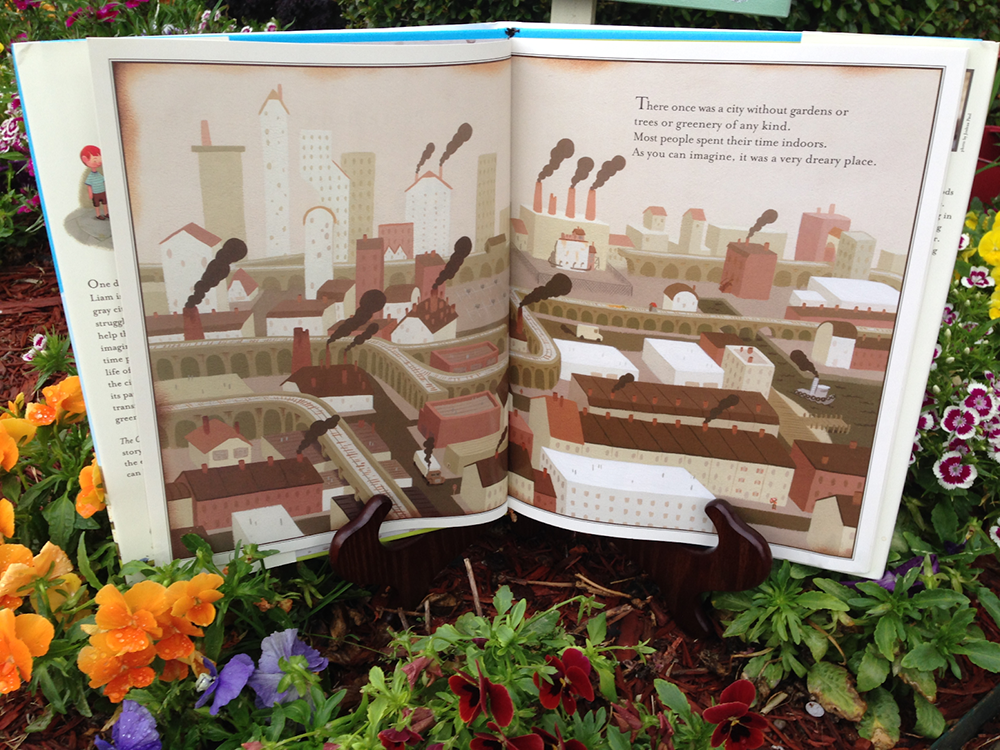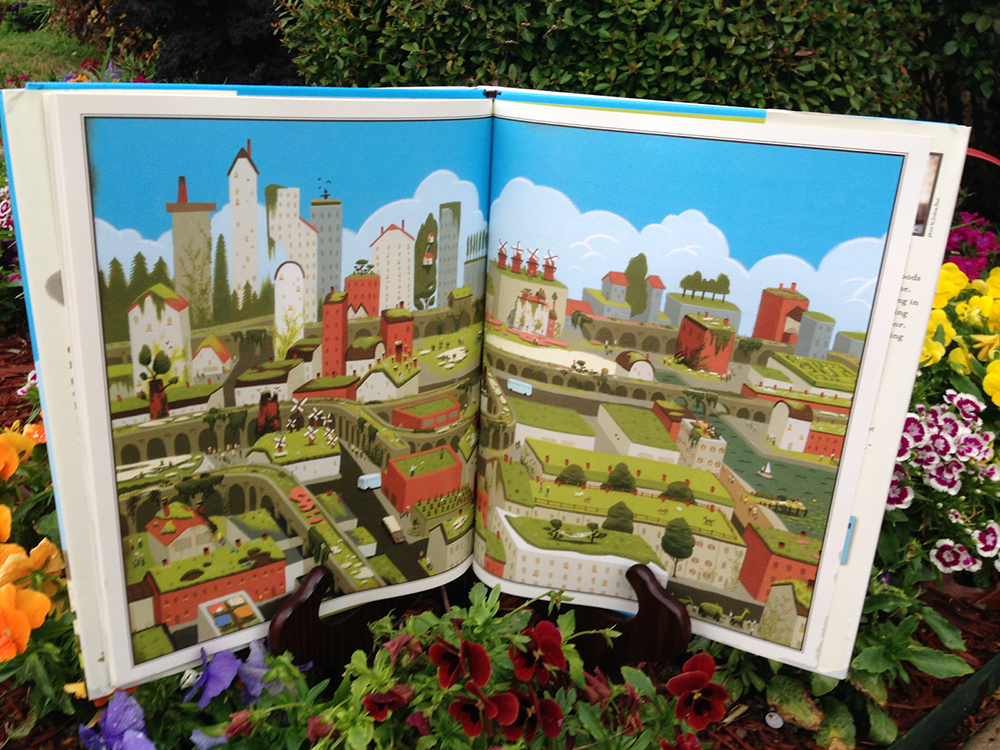 What I love about this book is it speaks of a gentle, curious hope that is found in nature. The natural world is resilient, finding ways to grow around and through many of the obstacles in its way. What is even more inspiring is that nature also cultivates gardeners, patiently teaching people how to care for the land.
I go back to this book not out of a naive sense of hope; I recognize the terrible fate of the earth if people do not act regarding the climate crisis. I am unwilling, though, to say people are utterly doomed by the outcome of COP26. If I am despairing, nothing can change. Rather, by acknowledging the grief and fear, I let myself be led into hope that people can transform our harmful actions and we can learn to become better gardeners. COP26 is a stepping stone in building relationships, diving into conversation, and witnessing the profound ways in which people are already cultivating their gardens in an effort to mitigate the climate crisis.
Nature is incredibly resilient. As I enter into the COP26 grounds, I am reminded that humans are as well. We have the capacity to have difficult conversations and change in better ways of being; ways that are slower, gentler, curious, connected with nature, and profoundly hopeful.