January 6th, 2022

"Creator's Call in a Climate Emergency" explores ways forward for the church
New winter series offers study, discussion and engagement with climate action leaders
"Creator's Call in a Climate Emergency" is a new, online community learning series hosted by Mennonite Church Canada, from Jan. 20 through March 17, 2022.
Co-hosted by Indigenous Settler Relations and Mennonite Church Canada's Sustainability Leadership Group, the series is open to anyone wishing to learn about decarbonization and decolonization as ways forward for the church in the current climate emergency.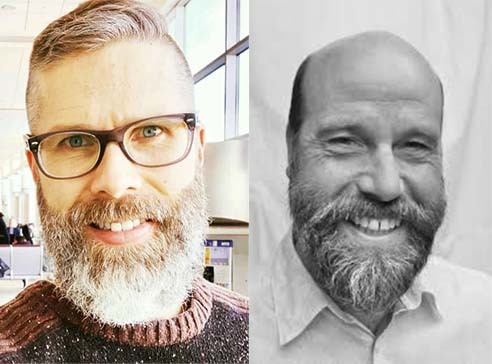 "Climate scientists warn that we have just eight years to halve our greenhouse gas emissions if we are to prevent catastrophic warming," says ISR director Steve Heinrichs (pictured left). Indigenous peoples are calling us to a radically new relationship with the Earth as they defend land and waters at great cost. This series is a way of asking, 'What is the Spirit saying to today's church?'"
Participants will read Seth Klein's book A Good War: Mobilizing Canada for the Climate Emergency and other supplementary readings and engage in conversation with climate action leaders and Indigenous activists.
Ian Funk (pictured right), who is a member of Mennonite Church Canada's Sustainability Leadership Group and pastor at Langley Mennonite Fellowship in B.C., will co-host the series with Heinrichs.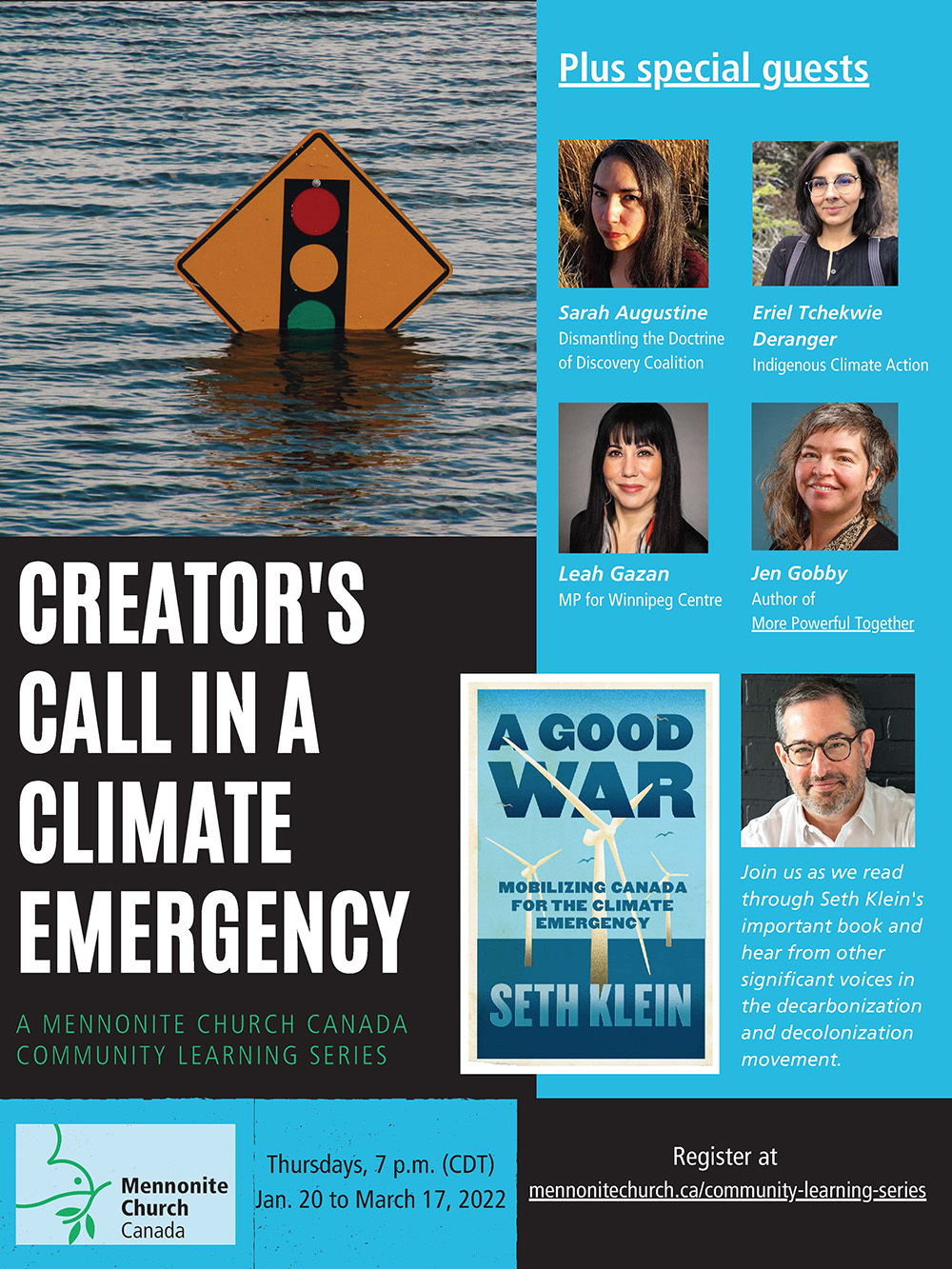 "I pray that we as a church can imagine our story to be one where we have a deep and spiritual connection with Creation, where God is incarnate in all things. My prayer is that this story is awakened within us, in our faith and in the way that we live as we read A Good War together," says Funk.
The series runs from January 20 to March 17, 2022, on Thursday evenings from 7 to 8:30 p.m (CDT), with a one-week break halfway through.
For the first half of the series, participants will engage in breakout-room discussions. The next half will allow participants to hear from Klein and other special guests, including:
Sarah Augustine, founder of Dismantling the Doctrine of Discovery Coaltion and author of The Land is Not Empty
Eriel Tchekwie, Indigenous Climate Action
Leah Gazan, MP for Winnipeg Centre
Jen Gobby, Author of More Powerful Together
A copy of Seth Klein's book is available to order through CommonWord.
Meetings will take place through Zoom. For more information and to register, visit mennonitechurch.ca/community-learning-series.
-30-
Media contact
Katie Doke Sawatzky
kdsawatzky@mennonitechurch.ca