February 17th, 2022

We Declare study guide now available for congregations
Guide explores theme for Gathering 2022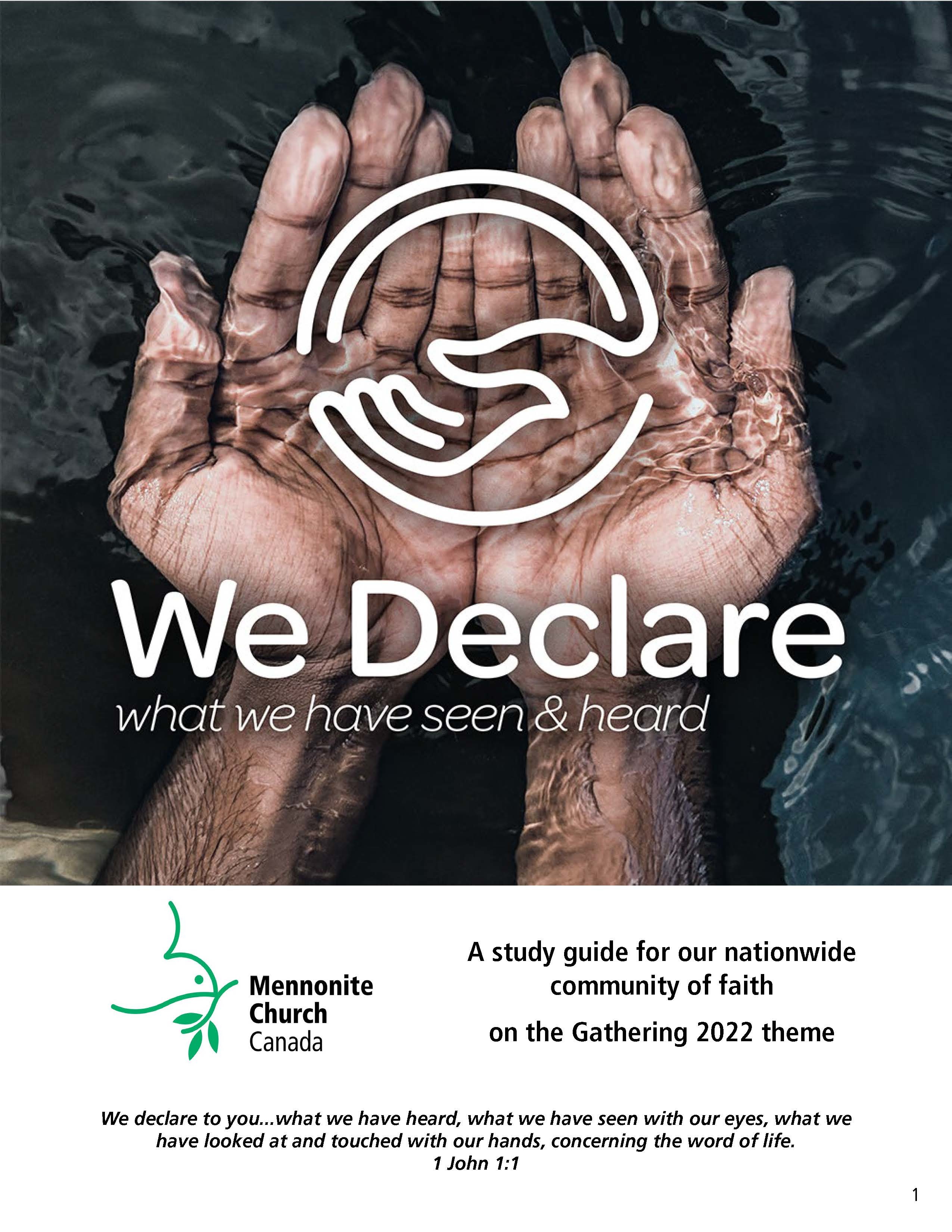 Mennonite Church Canada has published a study guide on the theme for Gathering 2022, happening in Edmonton, Alberta, July 29 to Aug. 1.
"We encourage congregations and individuals to work through this guide as part of collective discernment as a nationwide church," writes co-author Michael Paul, executive minister for Mennonite Church Manitoba, in the introduction. "It can be used in Adult/Youth Education settings, small groups or even as a worship series."
The guide is centered around the Gathering 2022 theme, We Declare: what we have seen and heard, from 1 John 1:1, and explores what it means to share the good news in today's context.
The study includes six sessions on being a missional church, when the good news becomes bad news, biblical perspectives and bearing witness in a secular age.
Each session is accompanied by Scripture readings, reflection questions and links to reading lists curated by CommonWord for further reading.
Congregations are invited to participate, either before or after Gathering 2022, and to share their reflections to their respective regional church offices.
"The regional churches will collate these reflections and bring what their region has discerned for contribution to our nationwide understanding," writes Pahl.
The study was co-authored by Pahl; Katie Doke Sawatzky, communications coordinator for Mennonite Church Canada; Hyejung Jessie Yum, co-founder of Sowing for Peace, Danforth Mennonite Church; and Doug Klassen, executive minister for Mennonite Church Canada.
We Declare: what we have seen and heard takes place July 31 to Aug. 1 in Edmonton. For event information, visit mennonitechurch.ca/gathering2022.
-30-
Media contact:
Katie Doke Sawatzky
kdsawatzky@mennonitechurch.ca