October 25th, 2023

Join the Conversation.

"God calls us to…grow as communities of grace, joy and peace so that God's healing and hope flow through us to the world."
(from MC Canada's Vision statement)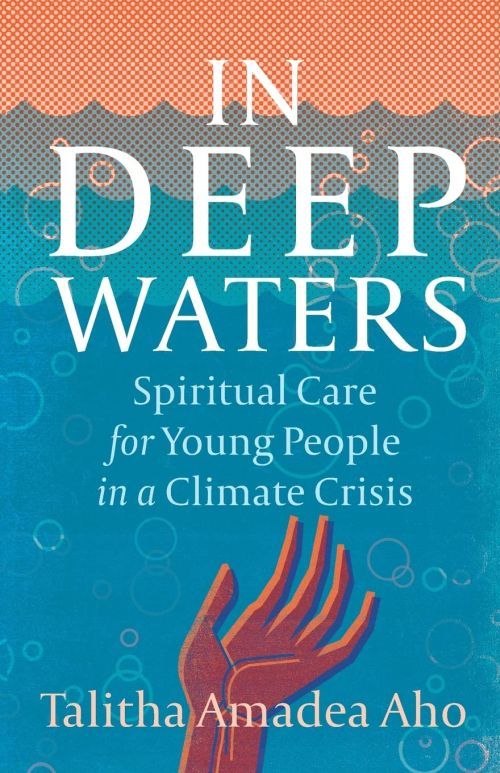 You are invited to join together with others from across MC Canada for a series of 3 conversations based on readings from In Deep Waters: Spiritual Care for Young People in a Climate Crisis by Talitha Amadeo Aho.
These conversations, hosted by Sandy Plett (Mennonite Church Canada Climate Action Coordinator), will offer a space for people who engage with youth and young adults to connect with others, reflect together, and share experiences and learning.
This is not a book of how-tos and answers. It is an encounter with a wise and grounded mentor who bridges the gap between the Christian faith she cherishes and today's youth with grace and insight. Climate change is a focal point–but also a backdrop to the larger work of learning to be people of faith, hope and love, no matter the circumstances. -- Jennifer Halteman Shrock (read full review here)
Mark your calendar from 11:30am - 1:00pm (CDT):
Wednesday, October 25
Wednesday, November 8
Wednesday, November 22
How can you get in on the action?
Get the book and start reading! Contact CommonWord ASAP to order a copy. Shipping costs will be reduced if you order multiples, so get some friends to join you! Allow 3-4 weeks for delivery.
Sign up! Email Sandy in order to become part of this book study. Zoom links and discussion guidance will follow.
Share your learnings with your congregation and community! It's our culture to work together for the restoration of all of God's creation and we can all be part of the spiritual care of our young people in the midst of this important life-work!
Looking forward to what we will learn together – Sign up and order your copy today!