November 8th, 2023

Celebrating 10 years of International Witness in South Korea

See how Bock Ki Kim and Sook Kyoung Park's ministry has grown over the last 10 years. Hear their passion for Christ's work for the future of South Korea Ministries.

Click on picture to watch on YouTube: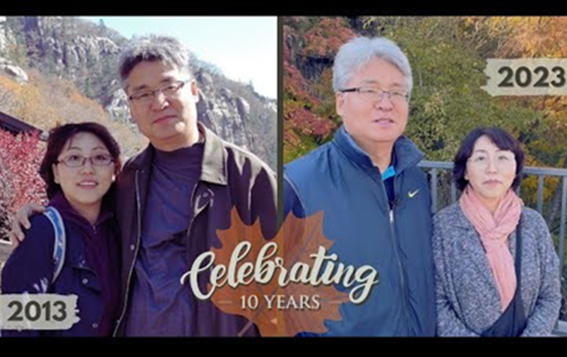 Interview: Jeanette Hanson, Mennonite Church Canada International Witness Director.
Video: Kevin Barkowsky, Mennonite Church BC Church Engagement Minister.