Grow Anabaptist study groups in China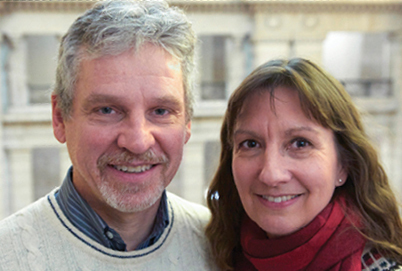 George and Tobia Veith work with Mennonite Partners in China and are Mennonite Church Canada Witness workers.
Mennonite Partners in China (MPC) is an inter-Mennonite body that coordinates Mennonite Church Canada's ministry in China. Working with Chinese universities, MPC seeks to build pathways of peace and understanding through educational exchange of teachers and students. Tobia Veith serves as a university English instructor. Jeanette Hanson is associate director of MPC, while based in Canada. Through regular correspondence and periodic travel to China, Jeanette builds relationships between Mennonites in North America, Chinese educational institutions and Christian communities.
Leadership development in the Chinese church is also a priority of MPC. George Veith develops teaching materials in Anabaptist theology, conflict transformation and discipleship for churches, seminaries and for the newly founded Anabaptist Resource Centre and the study groups that support it.