Supply biblical and theological teachers in Ethiopia
To support the transition of college to seminary education, Meserete Kristos Church has invited Mennonite Church Canada to place teachers at the MK Seminary in order to give Ethiopian professors time to work on masters and doctoral studies. Werner and Joanne De Jong have been invited to teach and support seminary work in media and public relationships.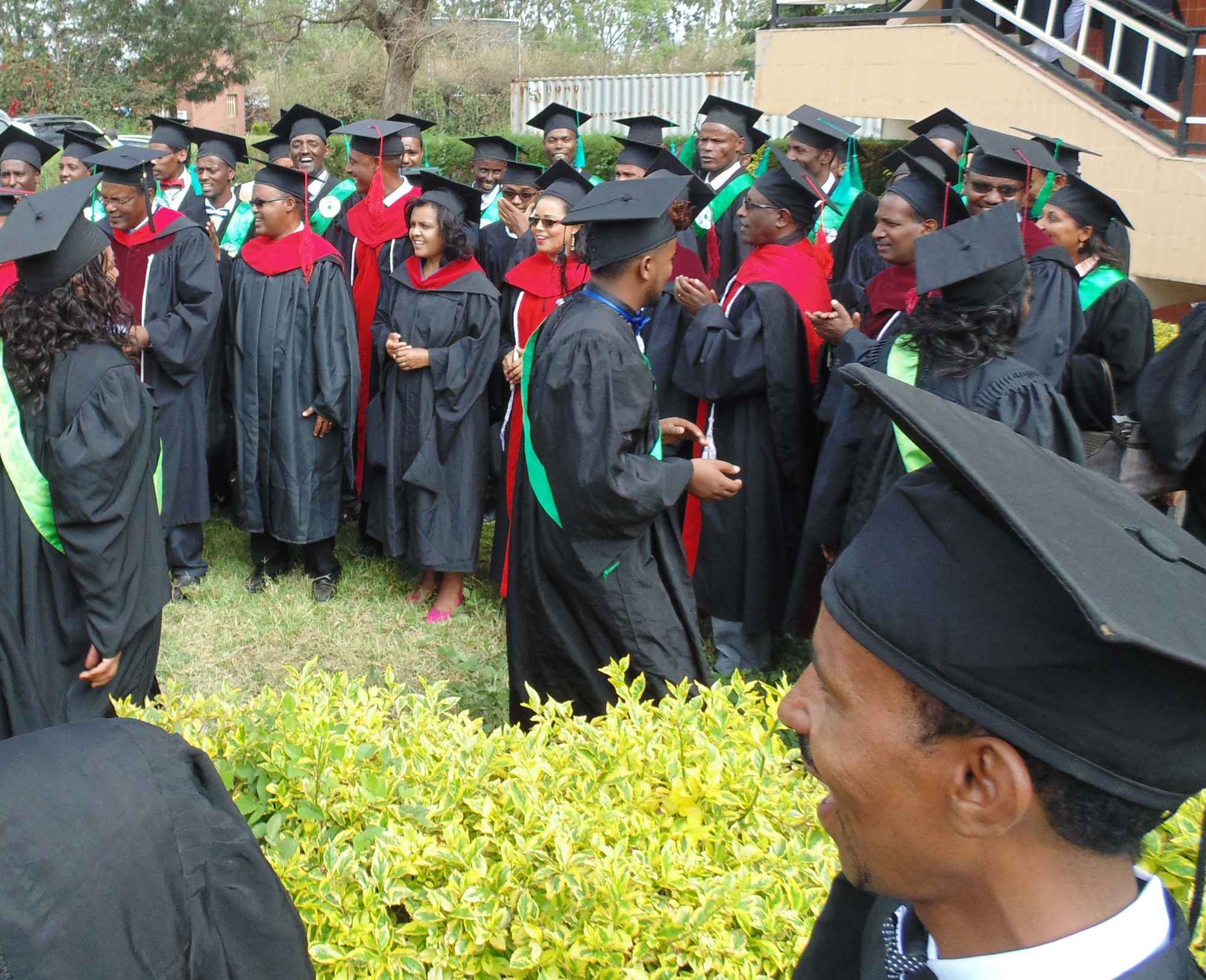 Graduates from Meserete Kristos College.
Meserete Kristos Church is the fastest growing and largest Anabaptist/Mennonite denomination in Mennonite World Conference. For more than 15 years Mennonite Church Canada has supported the development of Meserete Kristos College, which serves as a significant leadership training centre.
Recently, Meserete Kristos Church and Mennonite Church Canada have formalized a sister-church relationship with a focus on mutual encouragement, prayer and support in areas of leadership development and church planting. Meserete Kristos College continues to grow and develop as a world-class theological institution. Through the sending of teachers for short-term assignments and supporting ongoing building projects at the College, Mennonite Church Canada seeks to continue to learn and grow together with Meserete Kristos Church.