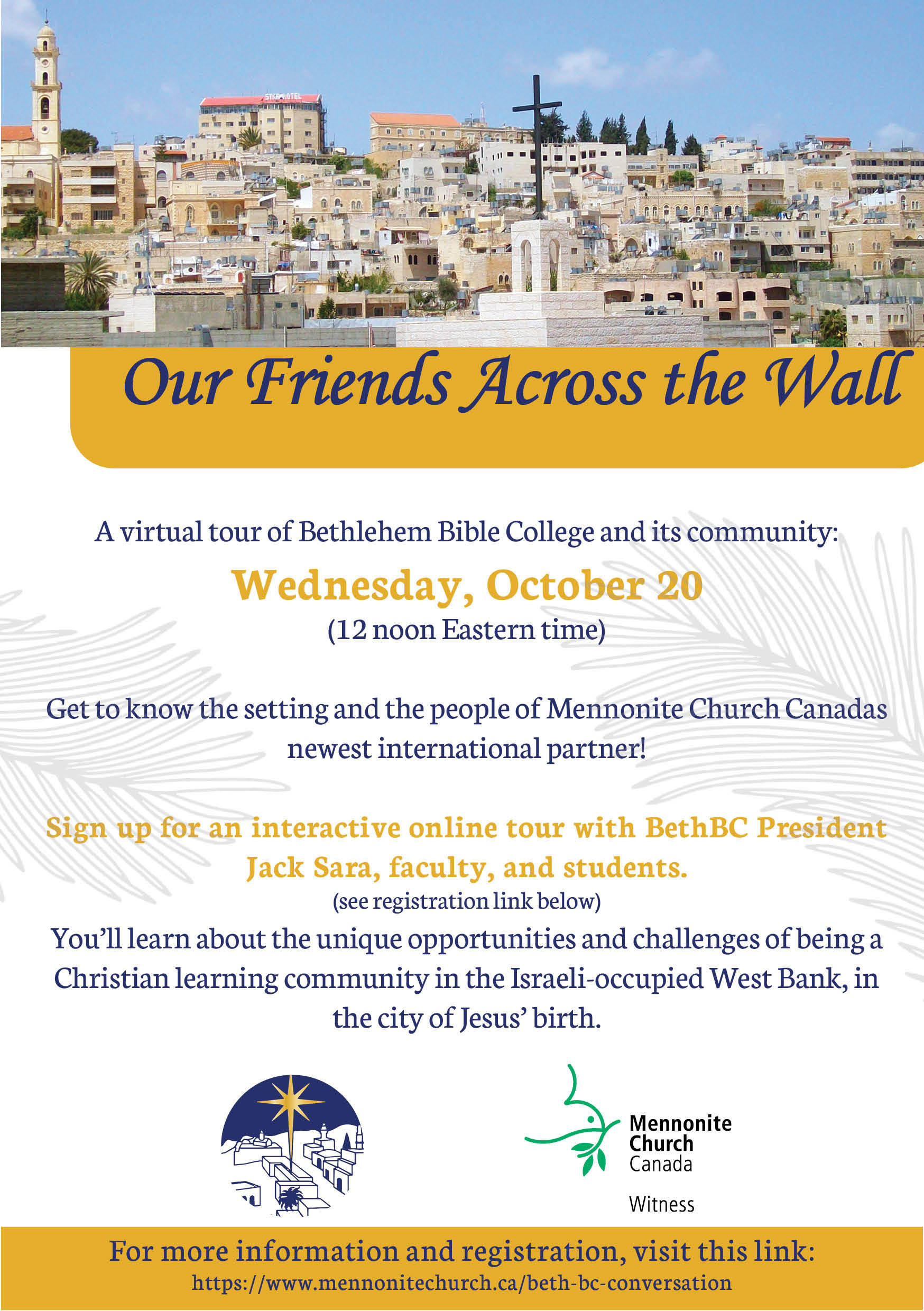 Getting to know MC Canada's new partner, Bethlehem Bible College
In the past, Mennonite Church Canada has sent short-term ministry volunteers to serve at Bethlehem Bible College, building on decades of Mennonite service in the West Bank. Now, in the wake of the 2016 resolution on Palestine-Israel, MC Canada is seeking to grow that relationship through people-to-people exchanges that engage us more fully: supporting the minority Christian community of Palestine; advocating for a just peace in the region; and learning what it means to be a Christian witness in a volatile political situation.
Missed this virtual tour of Bethlehem Bible College on Oct. 20? A recording is available on our YouTube channel.