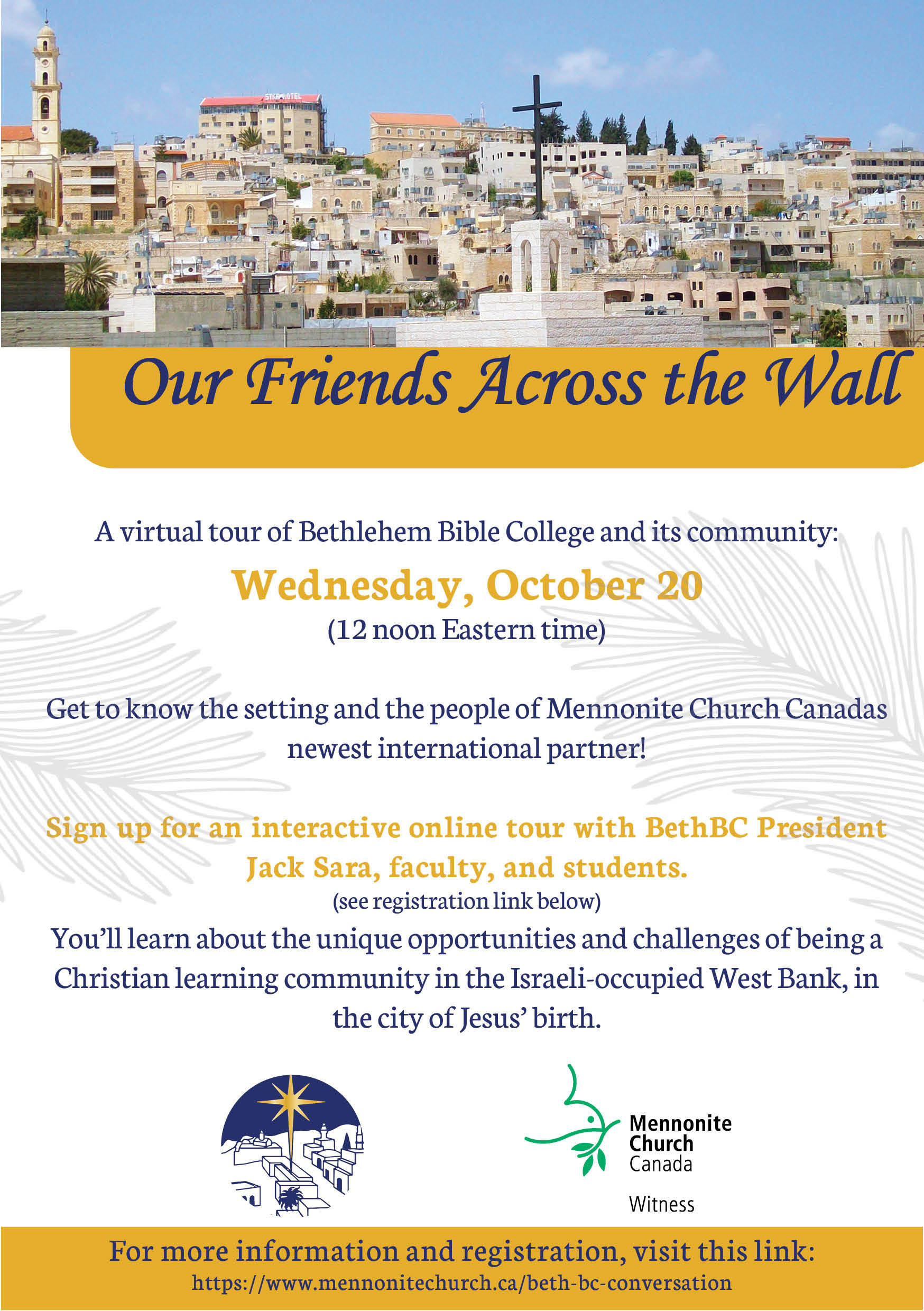 Our Friends Across the Wall
In the past, Mennonite Church Canada has sent short-term ministry volunteers to serve at Bethlehem Bible College, building on decades of Mennonite service in the West Bank. Now, in the wake of the 2016 resolutionon Palestine-Israel, MC Canada is seeking to grow that relationship through people-to-people exchanges that engage us more fully: supporting the minority Christian community of Palestine; advocating for a just peace in the region; and learning what it means to be a Christian witness in a volatile political situation.
In this virtual tour, you will:
get a glimpse of what the city of Jesus' birth looks and feels like today;
meet several of the students and faculty of BethBC, including President Jack Sara; Academic Dean Munther Isaac, who pastors the local Christmas Lutheran Church and leads the Christ at the Checkpoint Conference; and Andrew Bush, leader of the new Bethlehem Institute of Justice and Peace
hear about the challenges of being a minority Christian community living under Israeli occupation, in the shadow of the infamous "Separation Wall" that divides Israel from Palestine
The tour will be by Zoom, with opportunity for Q and A. To register, please click on the "register" button. A zoom link will then be sent to you before the event.