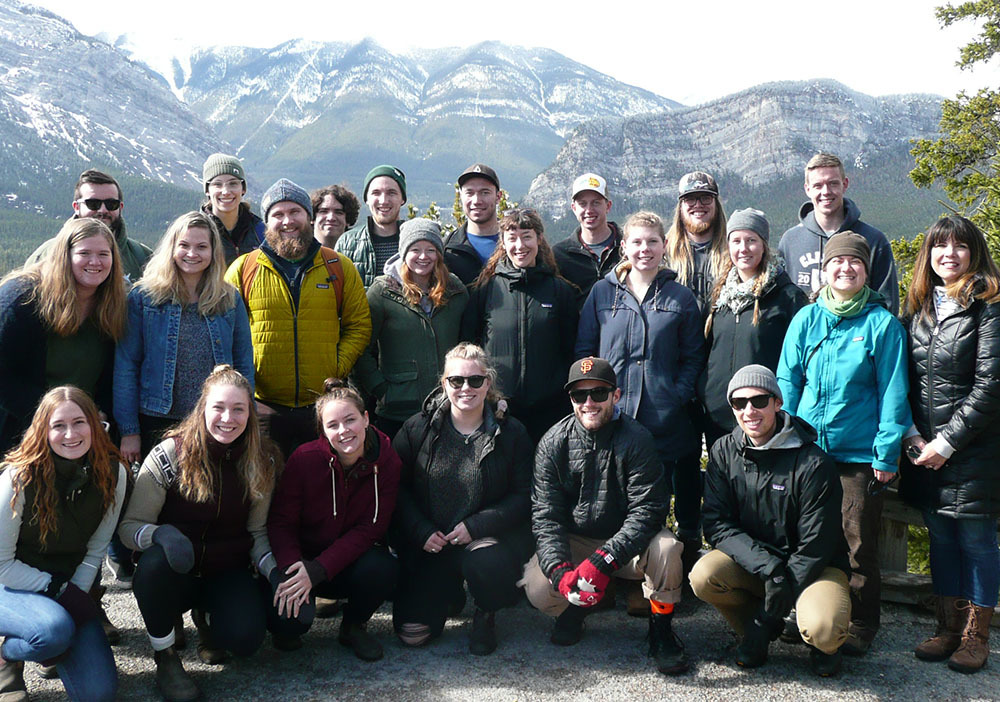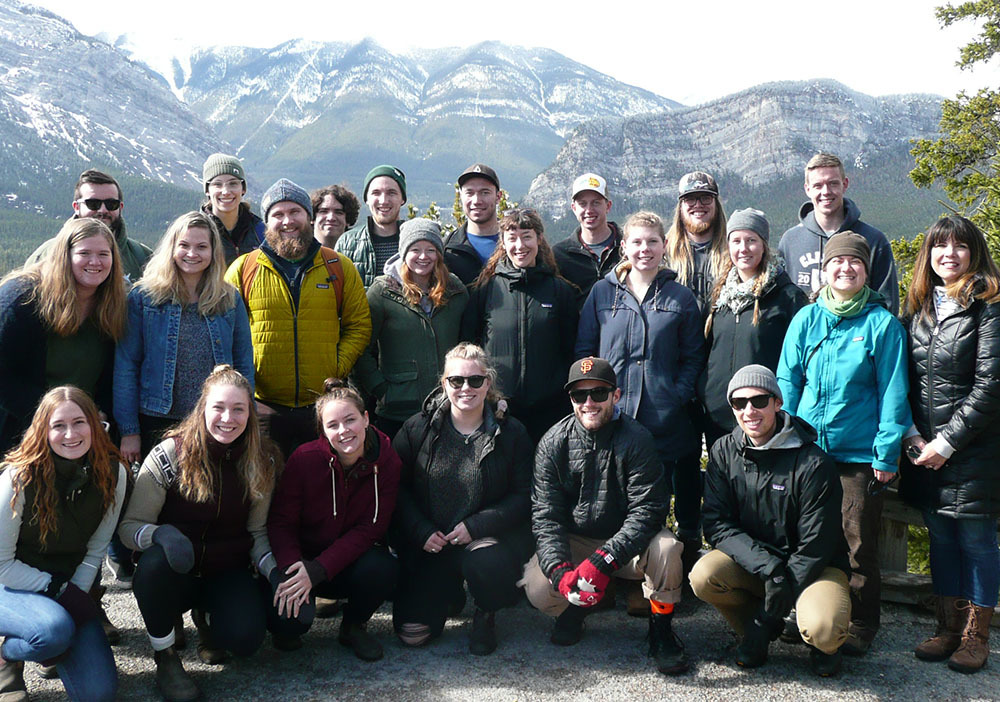 Joanne Moyer, second from right middle row, and students from The King's University in 2019. Hannah Groot, third from left front row, and Anna Pattison, second from left in back row, contributed to the resource "God's Green Church."
Photo Source: Courtesy Joanne Moyer.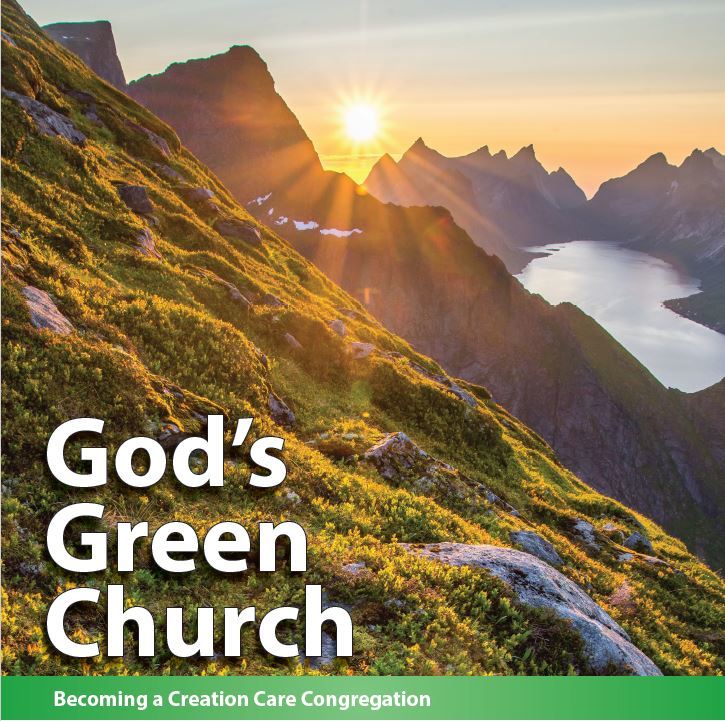 Senior environmental studies students from The King's University in Edmonton have compiled a creation care resource for Mennonite Church Canada congregations.
"God's Green Church: Becoming a Creation Care Congregation" is a 22-page document, sponsored by Mennonite Church Canada's Sustainability Leadership Group, that outlines practical steps churches can take to become more environmentally sustainable.
"This resource provides practical guidance for congregations wishing to take next steps, whether they are beginning to take action or are well-along the creation-care journey," says Tim Wiebe-Neufeld, executive minister of Mennonite Church Alberta and SLG chair.
Joanne Moyer, director of environmental studies at The King's University and council member for Mennonite Creation Care Network, supervised the student-led project. She is also a member of the Sustainability Leadership Group.
"Given the growing urgency of environmental problems around the world, all members of society need to contribute to building solutions, including churches," she says. "We offer this resource as a starting point or an opportunity for congregations to explore deeper commitment in their sustainability journey."
The project was an opportunity for students to "do work that will make a real impact in the world beyond the classroom," Moyer says.
"For me what stood out the most was the variety of resources that already exist," says student Michelle Roseboom. "It was very evident that there are congregations in Canada and around the world that are thinking about creation care and clearly have a desire to live more sustainably. Hopefully this resource provides Mennonite Church Canada congregations with a good starting point and access to other great resources!"
Reaffirming Mennonite Church Canada's 2007 commitment to creation care, the document offers suggestions for how to incorporate love of creation in different aspects of church-centred community. It is divided into four sections: Getting Started, Community, Worship and Sustainability.
As nation leaders gather in Glasgow, Scotland, for the United Nations Climate Change COP26 (Oct. 31 to Nov. 12, 2021), at a time of climate crises, Moyer says the "God's Green Church" resource suggests practical steps congregations can take in a time of uncertainty.
"God's Green Church: Becoming a Creation Care Congregation" is available through CommonWord at www.commonword.ca/go/2610.
For more information about Mennonite Church Canada's Sustainability Leadership Group, visit www.mennonitechurch.ca/sustainability.
-30-
Media contacts:
Tim Wiebe Neufeld