April 13th, 2022

In-person Gathering 2022 registration now open
Registration for virtual event opens April 27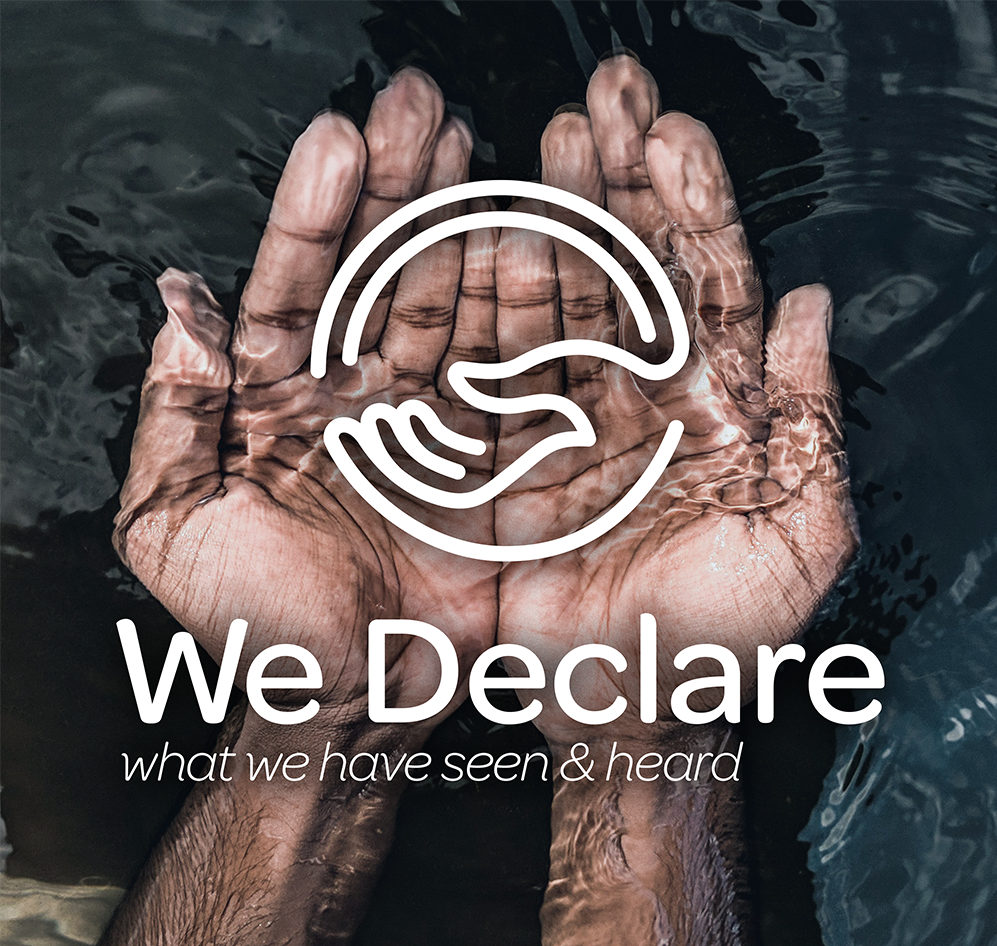 In-person registration is now open for Mennonite Church Canada's Gathering 2022, We Declare: what we have seen and heard, hosted by Mennonite Church Alberta in Edmonton, Alberta, from July 29 to Aug. 1.
"After two long years of isolation and uncertainty, I'm so excited for our nationwide community of faith to come together, after years apart, to learn, worship and fellowship together," says executive minister Doug Klassen.
We Declare will take place at Evario Events Centre - Holiday Inn South Edmonton. The Gathering theme comes from 1 John 1:1, centering around what it means to share the Good News and bear witness to the Gospel of Peace.
"Gathering 2022 is a chance to hear and speak about God's work in our lives, to help shape our understanding of what it means to be a follower of Jesus in today's context," says Calvin Quan, moderator of Mennonite Church Canada.
A Day for Spiritual Leaders will be held Friday, July 29, during the day at Edmonton First Mennonite Church. We Declare programming officially kicks off with worship at Evario Events Centre on Friday evening.
"The purpose of our nationwide gatherings is to share faith stories; build the ministry and mission of the church; nurture faith and fellowship and strengthen a nationwide Anabaptist nationwide identity," says Brenda Tiessen-Wiens, moderator of Mennonite Church Alberta.
"I am excited to do all of these things with our nationwide community of faith in Edmonton this summer," she says.
The weekend will feature worship sessions led by a local worship team, workshops on nationwide and regional church initiatives and opportunities to explore Edmonton sites and Mennonite Church Alberta's congregational community.
Masks will be required at Gathering 2022. Mennonite Church Canada and Mennonite Church Alberta will abide by current and future public health restrictions regarding the spread of COVID-19.
Gathering 2022 will be a hybrid event, with registrants able to attend virtually. Registration for virtual We Declare opens April 27.
For event information and to register, visit mennonitechurch.ca/gathering2022.
-30-
Media contact: