Enable International Resource Workers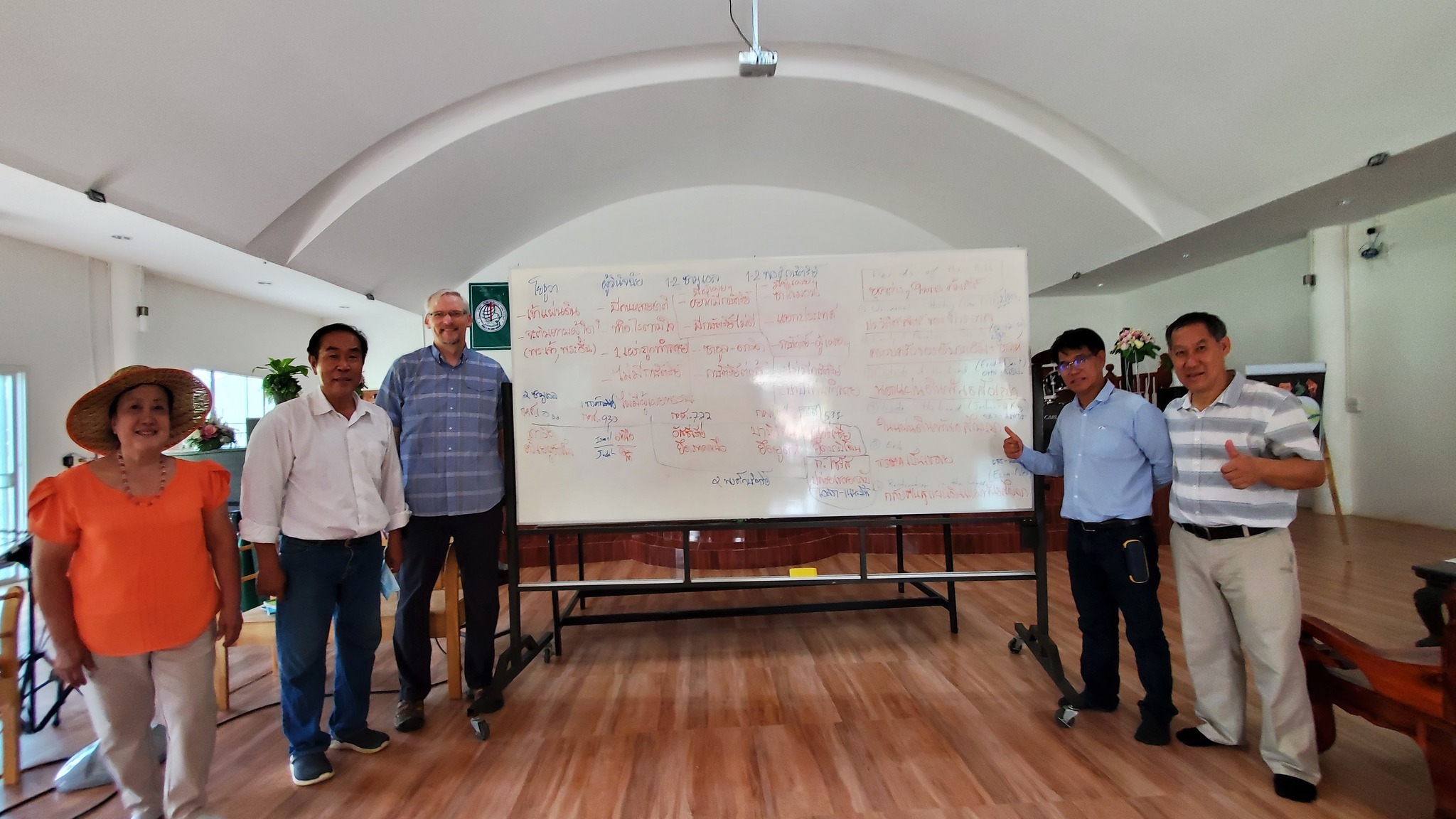 Derek Suderman (third from left), associate professor at Conrad Grebel University College in Ontario, has taught and learned from churches in Thailand. He said, "Interacting with Thai leaders gave me a new perspective on a familiar story and it's clear I still have much to learn." He has also served the church in Cuba.
International Witness invites your gifts to assist partner churches who request instruction and development in Anabaptist theology, values and principles.
Resource Workers fulfill short term, international assignments that may include teaching theology and practice, principles of senior care, management of social service or income generation projects - all from an Anabaptist Christian perspective. We partner with Mennonite schools and other agencies to supply resource workers with varied expertise to meet these needs.
Associate Professor Derek Suderman (Conrad Grebel University College) responded to an invitation to teach Anabaptist theology to pastors, church leaders, and missionaries in Cuba in 2022. Former MC Canada General Secretary Jack Suderman said, "The church in Cuba is growing and providing leadership training is one of their primary priorities."

Suderman has also led classes in Thailand. He said, "It was invigorating to engage with such passionate and resourceful leaders," adding it was an eye-opening experience to witness the Thai church sharing the "good news of Christ and engaging constructively as a tiny minority in the broader culture."
Resource Workers
Resource Workers fulfill short term, international assignments that bring teaching in Anabaptist theology and practice, assist relief agencies and senior care facilities, and help develop income generation projects. Your gift will assist partner churches who invite such instruction and development. You will have an opportunity to designate your gift to a specific worker by entering their name in the "Add a message" option during the donation process. The current Resource Worker is "Derek Suderman."