Mennonite Church Canada updates and prayer requests
Published on January 6, 2021
Mennonite Church Canada annual report available online
Mennonite Church Canada's annual report, "Looking Back on 2020," is available through CommonWord. A one-page summary and full report are both available for congregational AGMs.
Voices Together hymnal launch on Jan. 9, 2021
Voices Together is holding a second hymnal launch this Saturday afternoon, Jan. 9, at 2 p.m. EDT, as a free three-hour webinar. Visit http://voicestogetherhymnal.org/2020/12/30/launch-event-ii/ to register for the Zoom link.
INTERNATIONAL WITNESS
International Witness invites congregations to join Witness Support Networks
Thirty-five churches already part of five networks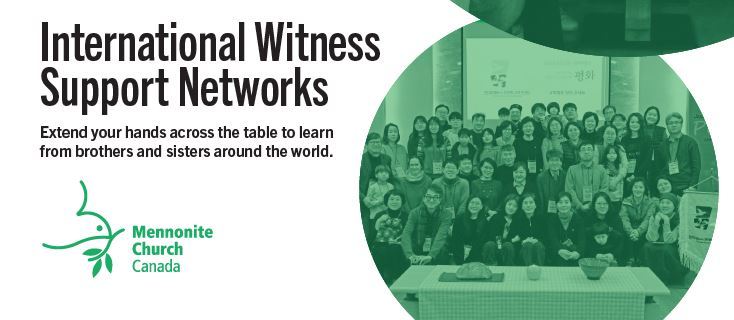 Is your congregation interested in mutual faith learning with brothers and sisters around the globe? Join a Witness Support Network and connect with other congregations who support International Witness ministries. Five networks currently support ministry in China, Philippines, South Korea, Thailand and Burkina Faso. Learn more at www.mennonitechurch.ca/witness-support-networks.
Vietnam believers celebrate
Praise God for the Christmas celebrations and services held by the Evangelical Mennonite Church in Vietnam. Over 2,000 people attended multiple gatherings during Christmas week in six different counties. Pray for the leadership of these congregations and for the new believers that are worshipping with them.
Peace in South Korea
This month pray for Song Kang-ho, founder of Frontiers (a Christian-based peace organization), who is appealing a two-year sentence for trespassing onto a military base during a peaceful protest. Pray for Witness workers Bock Ki Kim and Sook Kyoung Park as they support and provide study resources for the Christian peace community in South Korea.
Outbreaks in China put student holidays at risk
Pray that the students of Tobia Veith, in Harbin, China, are able to end the semester well before returning to their homes for the Chinese New Year holiday. Students under end-of-term exam pressure are worried about being caught in Harbin for the holiday due to COVID-19 outbreaks and a potential lockdown. Pray for Tobia as she provides support and a calm presence in their lives.
INDIGENOUS-SETTLER RELATIONS
Join a February bookclub on Unsettling the Word
How might we read the Bible so that it can be an instrument of reconciliation and decolonization? In partnership with the New Leaf Network, Mennonite Church Canada's Indigenous-Settler Relations is co-hosting a four-week book club on Unsettling the Word: Biblical Experiments in Decolonization. Join editor Steve Heinrichs, along with Indigenous authors and activists Cheryl Bear and Sylvia McAdam, for life-giving conversations on justice, faith, reparations, and healing. Borrow or order the book through CommonWord. For more info, and to register, click here.

Epiphany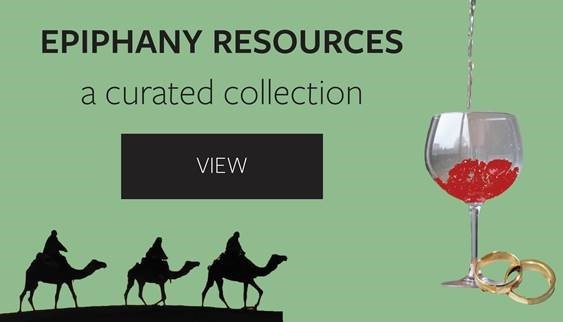 Resources for the season between Christmas and Lent – www.commonword.ca/go/2212
CommonRead conversation with author Michael McRay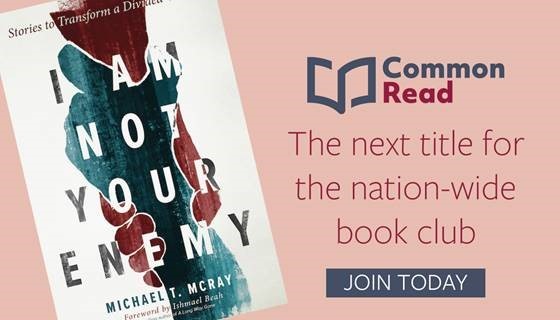 Join us for a conversation with CommonRead author Michael McRay, Thursday, January 14 at noon, Eastern. Register here - https://docs.google.com/forms/d/e/1FAIpQLSfPZBTRx9nS6-7lWcndIlpLtD__hKmWFuWh1gVOGZ_SimmaEg/viewform. Our winter 2021 CommonRead title – www.commonword.ca/go/2215. 20% off when purchasing five or more copies!
New Peaceful at Heart study guide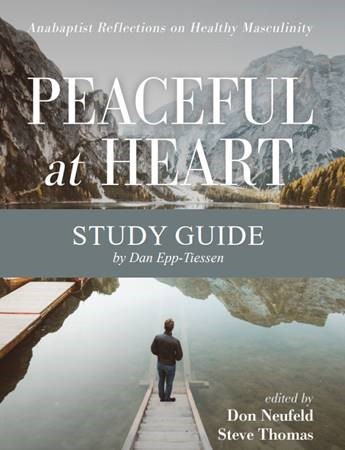 A new companion study guide for Peaceful at Heart, Anabaptist Reflections on Healthy Masculinity – free to download at www.commonword.ca/go/2224. Watch for additional resources, including free audio book and video interviews, in the coming months.
Calendar
December 12, 2020
Published on December 12, 2020
Together in Worship launches in collaboration with CommonWord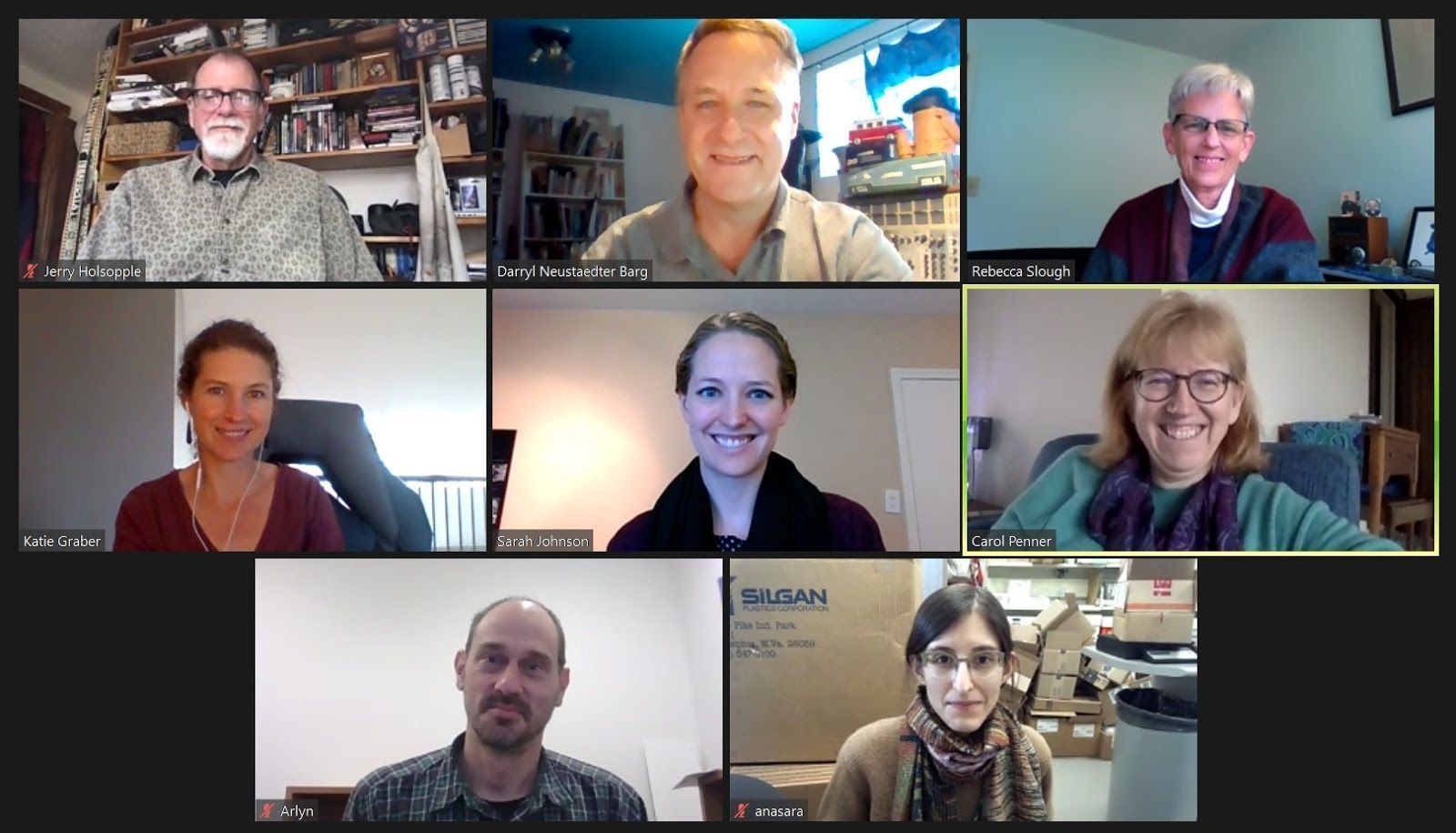 Together in Worship, at www.togetherinworship.net, is an online, curated collection of free and downloadable Anabaptist worship resources. It's also a place where contributors can submit their own resources to be shared by the wider Anabaptist and ecumenical community. Read full story here.
'For God all things are possible': Mennonite Church Colombia continues its witness despite great risk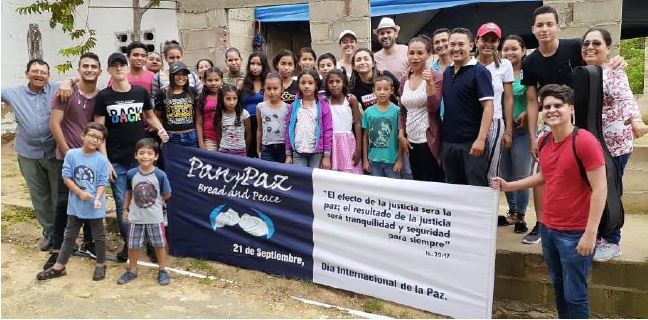 In late October, Iglesia Cristiana Menonita de Colombia issued a public statement declaring that there have been 60 massacres (killings of five people or more) so far in Colombia in 2020. Victims include young people and small farmers, as well as 200 civic leaders. The violence stems from a decades-long, multi-layered conflict between guerilla, paramilitary and drug cartel groups who fight for control of the country's land for their own interests. Read full story here.
INTERNATIONAL WITNESS
Advent meet-and-greet with Bethlehem Bible College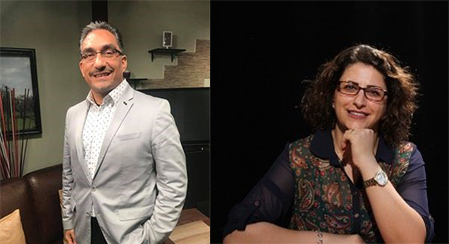 Join a live online gathering to hear from representatives of the West Bank's Bethlehem Bible College (BBC). Tuesday morning, Dec. 15, 11 a.m. EDT. The one-hour gathering is with BBC president Jack Sara and community outreach director Shireen Awaad Hilal. A Q&R will follow with hosts Jeanette Hanson, director of International Witness, and Doug Klassen, executive minister of Mennonite Church Canada. The event is sponsored by the Mennonite Church Canada Palestine-Israel Network in collaboration with International Witness. Registration is free: write to mcmfriendsofpalestine@gmail.com for the Zoom link.
AIMM appoints new executive coordinators: John Fumana and Bruce Yoder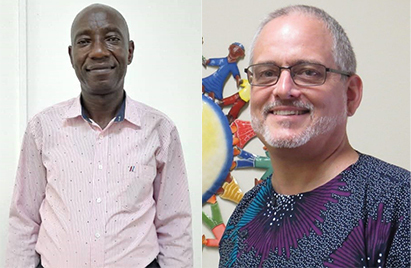 John Fumana of Democratic Republic of Congo, and Bruce Yoder of Listowel Mennonite Church in Ont. will work as a team to give leadership to this Africa Inter-Mennonite Mission. Former executive coorindator Rod Hollinger-Janzen says, "The complementary skill sets of Bruce Yoder and John Fumana, together with their shared passion for Christian mission... position AIMM well for an exciting future." Read the press release here.
Restorative circles in Chuncheon well received by schools and teachers
Praise God for response to recent restorative circle processes led by Witness worker Bock Ki Kim in South Korea. Schools have been asking trainers from the Chuncheon Community Peace Center for training in communication and conflict transformation. One teacher responded, "I realize that I haven't been really listening to my students. Today they expressed themselves so well." Pray that God will use this training to bring peace to schools and homes in Chuncheon.
INDIGENOUS-SETTLER RELATIONS
Federal government tables Declaration legislation
On Dec. 3, the Government of Canada tabled Bill C-15, An Act Respecting the UN Declaration on the Rights of Indigenous Peoples. "It is a good day!" said Chief Wilton Littlechild, former commissioner of the TRC. If Bill C-15 reaches Royal Assent, it will affirm the Declaration's application in Canadian law and provide a framework to align law and policy with the standards and rights affirmed in the declaration. To read the full text of the legislation, see Bill C-15. To read the Declaration Coalition's statement of support, and resources for further learning, see www.declarationcoalition.com.

Christmas Gift Ideas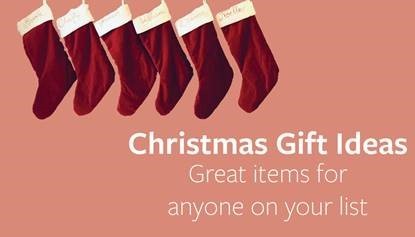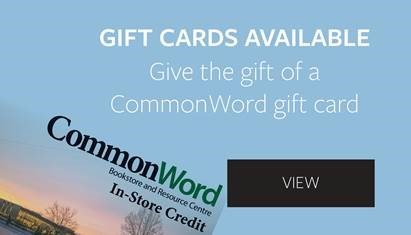 Stocking stuffers

:

From chocolate to activity books, recommended reads to Sunday School ideas, there's a gift for almost everyone. If you require shipping, please place your order before Dec 1. Curbside pick

-

up available to local

residents.

https://www.commonword.ca/Browse/9352

Gift cards

:

A flexible gift for your avid reader, student and loved one. Gift cards can be redeemed in-store or remotely by phone and used toward any purchase – merchandise, food, book or textbook.

https://www.commonword.ca/Browse/9372
Christmas resources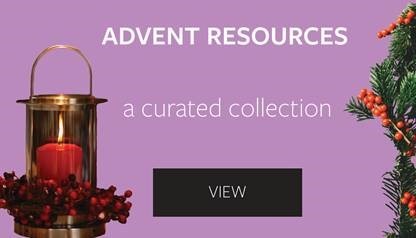 Resources for Christmas Eve, Day and Season - www.commonword.ca/go/2191
Together in Worship has launched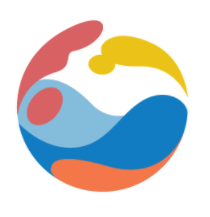 Visit www.togetherinworship.net for hundreds of free, digital, Anabaptist worship materials. A collaboration of CommonWord, in coversation with Anabaptist Worship Network and Voices Together, Together in Worship curates words, music, other artistic expressions and teaching resources to support Christian worship. It's also a platform for individuals and communities to create and contribute resources. Bookmark it for the next time you're planning worship!
Voices Together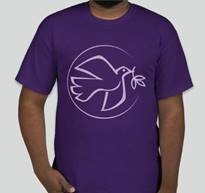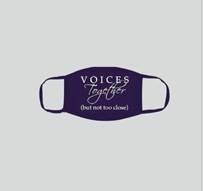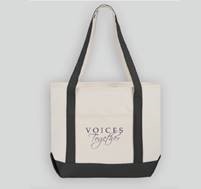 Congregations who pre-ordered the Voices Together hymnal and related products from MennoMedia will receive them soon! Individual copies of the pew edition of the hymnal, the Worship Leader's edition, accompaniment edition, and audio recordings are available to order from CommonWord. T-shirts, masks and tote bags are also available to pre-order. (We do not expect these to arrive in time for Christmas). www.commonword.ca/go/2199.
Worship calendar
Christmas Season – www.commonword.ca/go/2191
Christmas Eve – www.commonword.ca/go/2192
Christmas Day – www.commonword.ca/go/2193
Epiphany Season – www.commonword.ca/go/2212
Lent Season – www.commonword.ca/go/2213
Free book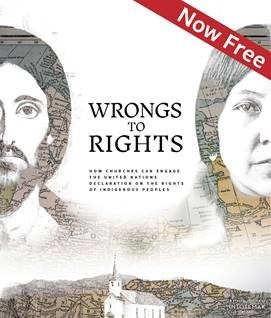 The Government of Canada has introduced legislation (Bill C-15) to implement the United Nations Declaration on the Rights of Indigenous Peoples. To educate and raise support Mennonite Church Canada is offering this study for free - https://www.commonword.ca/ResourceView/82/18343
CommonWord remains open during increased COVID-19 restrictions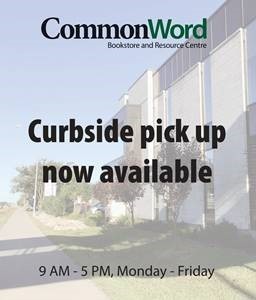 Staff remain available for congregational resourcing questions and are here to help connect you with Anabaptist and related materials, Monday-Friday, 9 a.m. - 5 p.m, CDT. Browse our website (www.commonword.ca) to find thousands of free digital resources or to place your online retail or loan order, or contact us (204-594-0527; info@commonword.ca) for assistance. If you're in Winnipeg area, we are glad to arrange for curbside pickup. We don't want you to go without your fair-trade coffee, other local specialty foods or a good book to read!