March 22nd, 2021

Mennonite Church Canada issues call to prayer for Bethlehem Bible College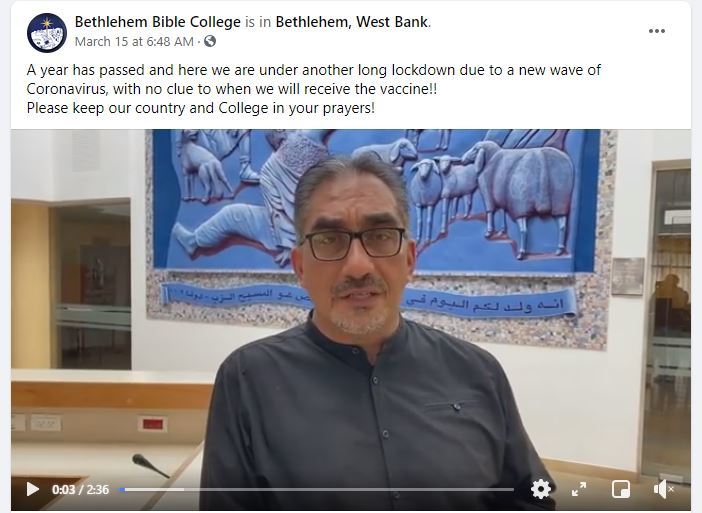 Dr. Jack Sara in a video asking for prayer for BBC and its community.
In the midst of the worst-yet coronavirus outbreak in Palestine, Bethlehem Bible College (BBC) invites us to pray with them for students, staff, faculty, families and all Palestinians.
They pray for healing. Many have succumbed to the disease and hospitals are overwhelmed, especially due to the spread of virus variants.
They pray for economic recovery in a situation that is becoming desperate due to long lockdowns, which have decimated the local tourism industry.
They pray for vaccines to arrive and become widely available. This has not yet begun in Palestine, except for front-line medical workers.
Please watch and share this video of BBC President, Dr. Jack Sara, describing the present situation: https://www.facebook.com/83882478582/posts/10158454297688583/.

Mennonite Church Canada is proud to support Bethlehem Bible College through the Mennonite Church Canada Palestine-Israel Network. For more information, visit mennonitechurch.ca/pin.