Mennonite Church Canada Palestine-Israel Network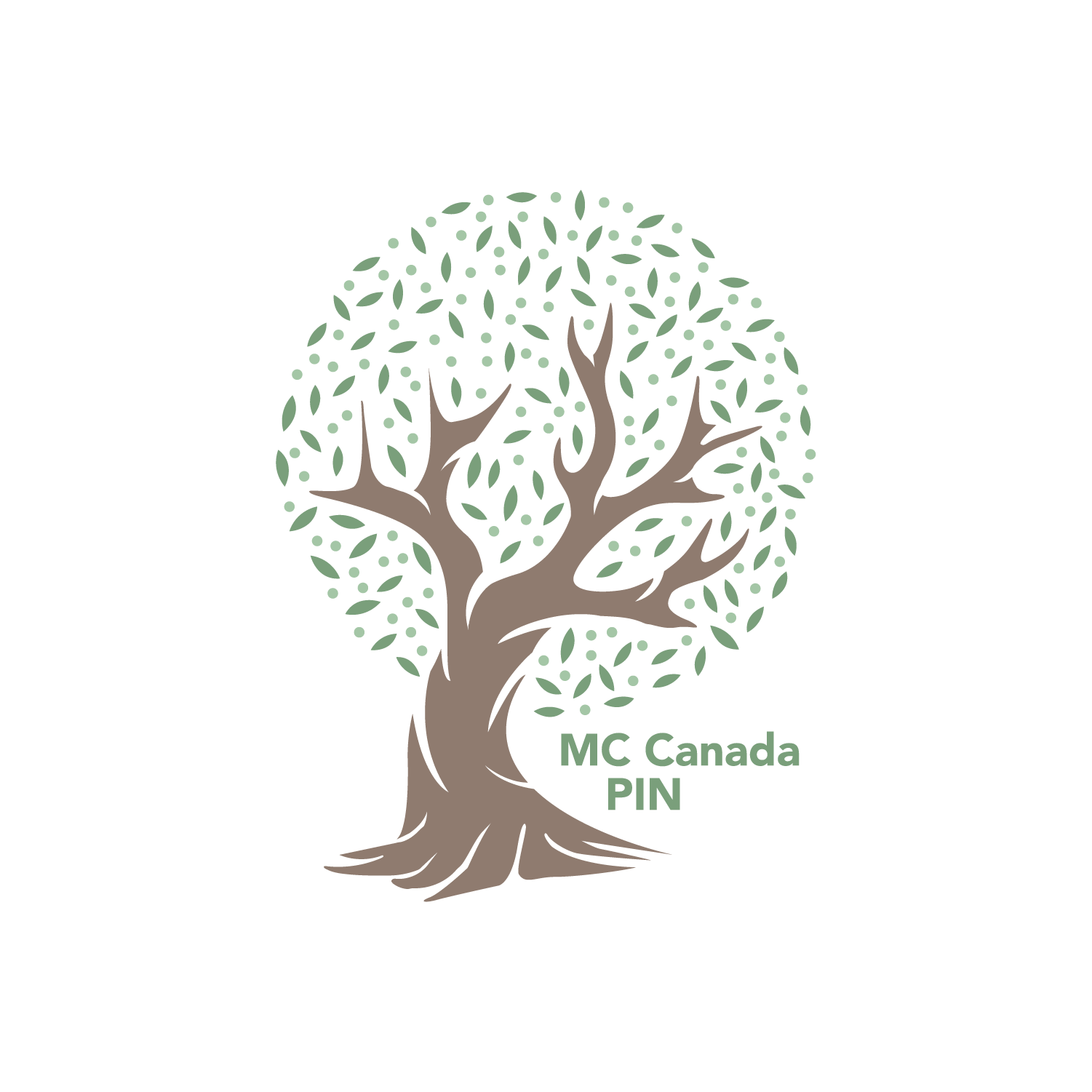 The Mennonite Church Canada Palestine and Israel Network (PIN) is a volunteer association of working groups and individuals who seek to promote a just peace in the Holy Land. Our mandate is the resolution on Palestine and Israel that was passed at the Mennonite Church Canada 2016 Assembly, in response to the call of Palestinian Christians.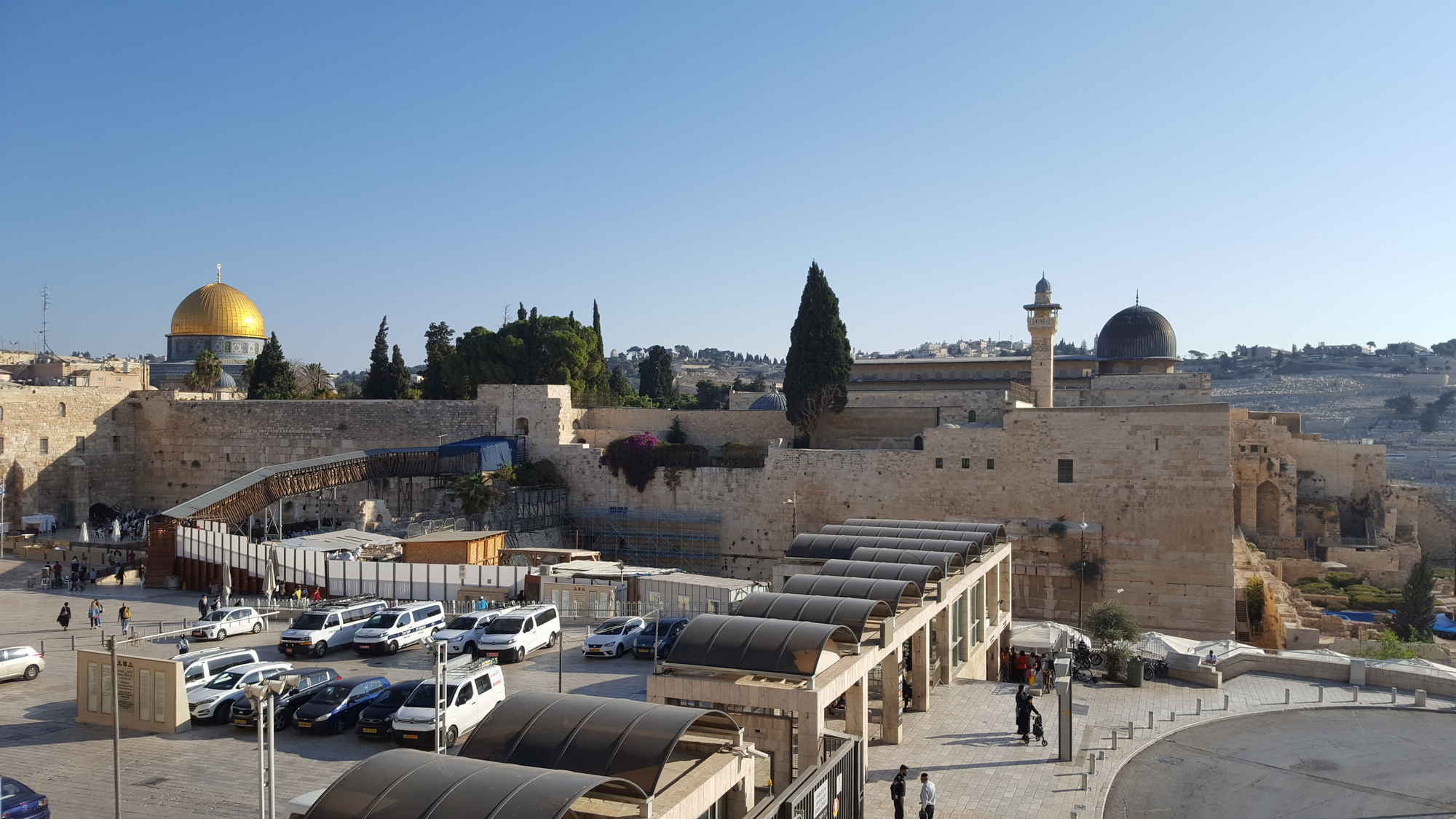 Photo credit: Joanna and Dan Hiebert Bergen.
In keeping with the six purls of the resolution, the network has sought to
1) stimulate prayer, education, and advocacy action in our congregations
2) form partnerships with Canadian Jews, Palestinians, and church-related bodies advocating for justice and dignity for all in Palestine and Israel
3) promote support for international law and human rights in Israel and Palestine by engaging our government representatives and
4) discourage economic practices and policies that help perpetuate the oppression of Palestinians under Israeli occupation.
Holy week in Jerusalem
This month, Islam's season of Ramadan coincides with the Passover and Easter holy days of Judaism and Christianity. In each of the three Abrahamic faiths, these are days of remembrance, repentance, and celebration of the life that God desires for humanity. The streets of Old Jerusalem are alive with lights, pilgrimages and processions.
And yet the season is also marked by the tensions that plague the Israeli and Palestinian communities. Many Muslim and Christians from the West Bank and Gaza are arbitrarily denied permits to worship in Jerusalem. Violence often erupts in the areas around Western Wall and Al Aqsa mosque—especially when Jewish and Muslim holy days overlap.
As followers of the Prince of Peace, let us lift up in prayer the people of Palestine and Israel at this time—that peace with justice may dawn. To resource our prayers, we suggest the following:
An article on this year's overlapping religious holidays and the tensions that accompany them: https://religionnews.com/2022/04/08/jerusalem-and-the-tyranny-of-the-religious-calendar/
Prayers voiced by Palestinian Christians via Sabeel Wave of Prayer: https://sabeel.org/category/wave-of-prayers/
Beautiful mediation of Palm Sunday lament and Easter hope from Bethlehem pastor Munther Isaac: https://www.youtube.com/watch?v=RKV19rNBWcA
Stand with Palestinian children
On November 29, advocates around the world mark the United Nations' Day of Solidarity with the Palestinian People. This year, that day coincides with a special campaign in which our PIN network is participating, along with other faith-based groups: Canada, Stand Up for Palestinian Children's Rights.
The Canada, Stand Up campaign is focused on a request to our federal government to appoint a special envoy to monitor the treatment of children in Palestine, and to put pressure on the Israeli government to uphold international law. Its strategies include letter-writing to top government officials, meetings with our parliamentary representatives, and public awareness-building events.
Getting to know Mennonite Church Canada's new partner, Bethlehem Bible College
If you missed it on October 20, you can watch a recording of the Zoom-based video tour of the college, hosted by President Jack Sara.
My journey with the Israel-Palestine Issue by Suzanne Gross
As a young person in my late teens, I remember dancing Israeli dances at Goshen College, celebrating our Christian connection to the so-called Holy Land, but also perpetuating a narrative of the miracle of Israel – the forward thinking structures of the Kibutzim, the so-called "blooming of the desert."
Sign up for the Mennonite Church Canada PIN Update
Each month we send out a newsletter that includes an action call, a few brief updates and links related to peace and justice in Palestine and Israel, and a call to prayer. Click the link below to view the current issue and subscribe by clicking the button on the top left of the newsletter. Please be in touch!
Bethlehem Bible College
You are invited to support the ministry of Bethlehem Bible College. Bethlehem Bible College exists to train people to serve Christ in the world, advocate a Palestinian Christian perspective, and model Christ through community development. Mennonite Church Canada International Witness partners with BBC to walk with Palestinian Christians and to learn and grow together. Support for their ministry will enable their presence to serve the local and other Arabic speaking congregations in the region. Learn more at www.bethbc.edu.
In the wake of the 2016 resolution, CommonWord has assembled extensive resources (books, videos and curricula) related to Palestine and Israel. Downloadable resources generated specifically for resolution follow-up include:
While not formally linked to Mennonite Church Canada PIN, this public-awareness campaign began in the year following Mennonite Church Canada's resolution. Drawing on MCC's seven decades of partnerships in Palestine and Israel, "Cry for Home" includes a raft of informative fact sheets, videos and calls to action. It has also developed a land exercise, a hands-on learning experience about the Palestinian experience. Mennonite Church Canada PIN working groups and individuals draw heavily—and gratefully—on Cry for Home resources.
Links to associated organizations
The following links will take you to the websites of these organizations. Click the profile button below for info on each one.
Mennonite Church Alberta
A working group was formed out of local initiatives by both Mennonite and Mennonite Brethren church members in Edmonton. In cooperation with MCC and with Canadian Friends of Sabeel, they have promoted lecture tours, sponsored educational events on Palestine and Israel, and hosted gatherings of people who have been on learning tours to the region. Contact: Suzanne Gross at suzannegross@netscape.net.
Mennonite Church British Columbia
Within the Mennonite Church British Columbia (MCBC) structure, the MCBC Palestine-Israel Network task group seeks to promote a just peace in the region through providing opportunities to pray, learn and advocate. To date, we have shared information and promoted web-based resources and events. Looking ahead, we hope that "in-person" organized activity will again be a reality. For more information, visit the MCBC PIN website at https://mcbc.ca/what-we-do/PIN. Reach Jon Nofziger at charjon@telus.net with questions.
Mennonite Church Eastern Canada
The MCEC Palestine-Israel Network Working Group is comprised of about eight members, including one Presbyterian and two Missionary Church people. Its focus has been promoting tours to Palestine/Israel through Sabeel, MCC and Christian Peacemaker Teams. The group now has five people trained in the Palestine Land Exercise ( through an MCC trainer ) and has begun to take it to church and other community groups. It has also held lectures on settlements, anti-Semitism and Palestine Liberation Theology. For more information, please go to the group's web page. Contact Kathy Bergen at bergenkathy@gmail.com.
Mennonite Church Manitoba
Mennonite Church Manitoba. The MCM working group comprises a dozen Winnipeg members of MCM churches along with several Canadian Mennonite University students. Since the group began in 2017, it has helped organize educational events, often in partnership with local advocacy groups and CMU; met and written to government officials to advocate for Canadian support for Palestinian human rights; promoted Palestinian fair trade products; developed and implementing a speakers' bureau to resource congregations on Palestinian issues. They have also developed prayer requests and several downloadable resources that are available here. Chair: Jo Hiebert Bergen: jodanb@mts.net.
Mennonite Church Saskatchewan
MC Canada PIN is currently seeking a representative for MC Sask. If you are interested, contact MC Canada PIN chair, Byron Rempel-Burkholder at brempelburkholder@gmail.com.