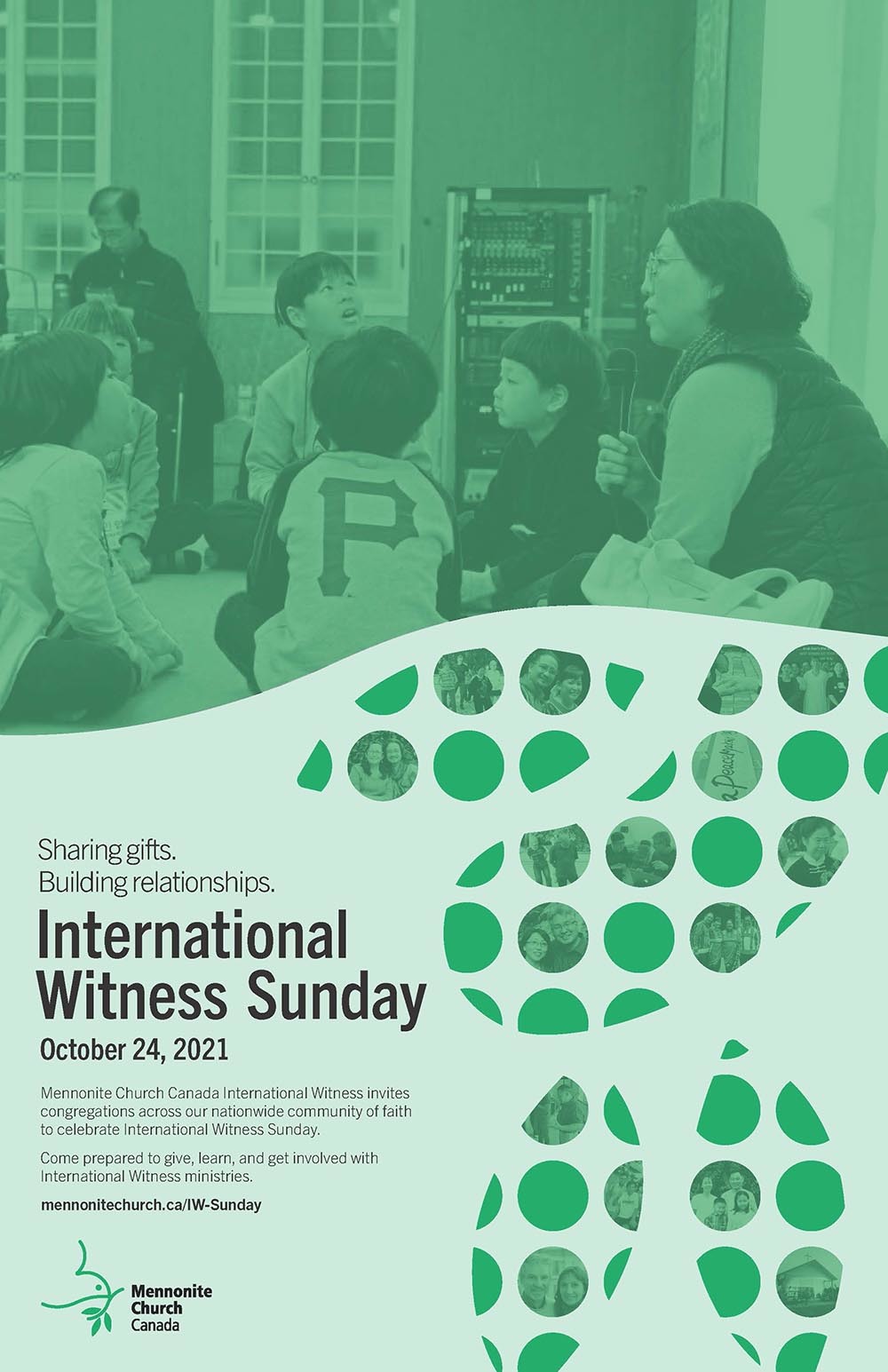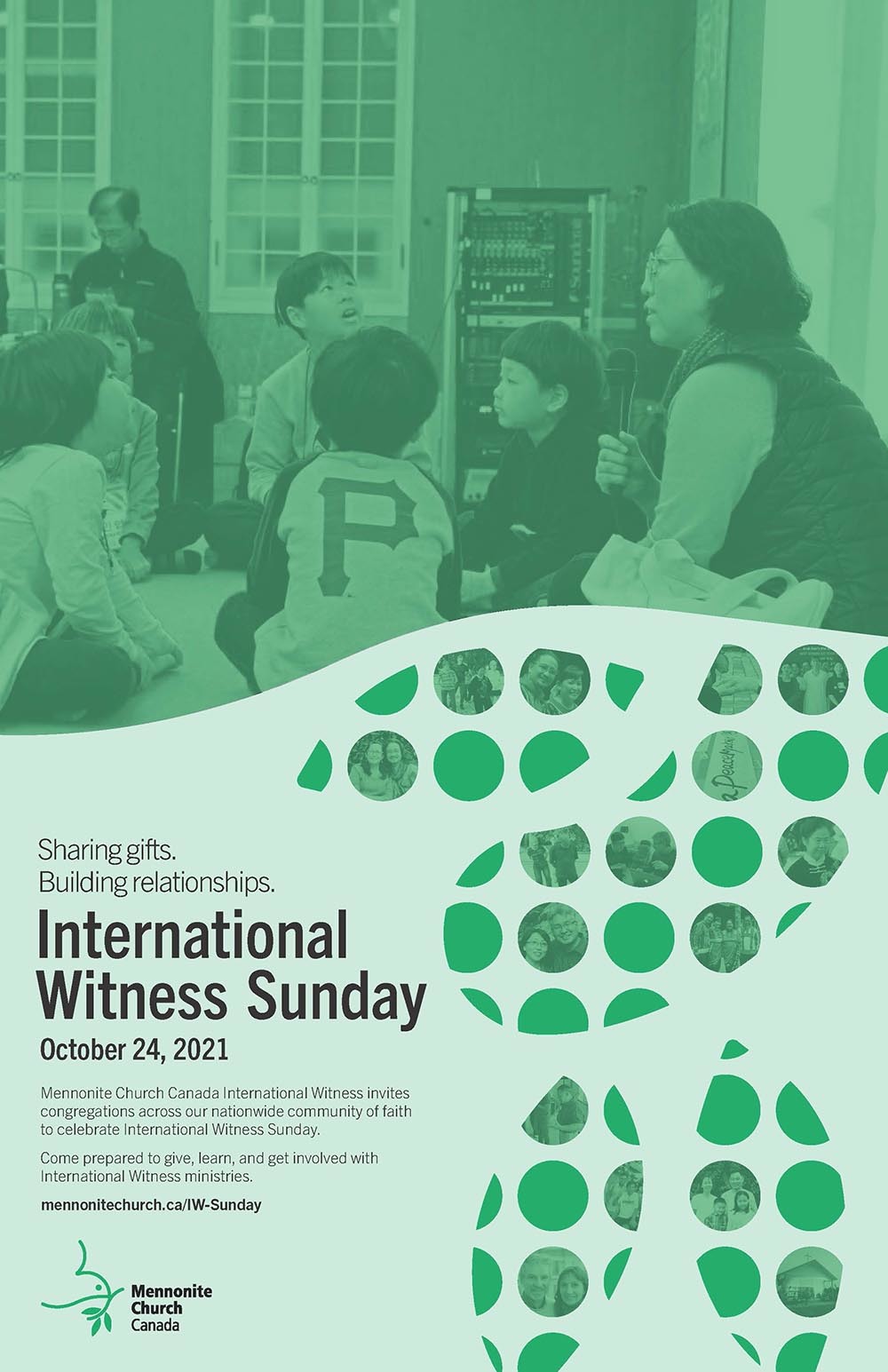 International Witness Sunday will happen on October 24, 2021, or any Sunday that congregations choose.
Photo Source: Mennonite Church Canada
FOR IMMEDIATE RELEASE
Mennonite Church Canada invites congregations across its nationwide community of faith to celebrate International Witness Sunday on October 24, 2021.
The focus of this year's celebration is on experiencing God's call, drawing inspiration from the Mennonite Church Canada denominational "Vision: Healing and Hope" statement:
God calls us to be followers of Jesus Christ and,
by the power of the Holy Spirit to grow
as communities of grace, joy and peace
so that God's healing and hope
flow through us to the world.
"This year on International Witness Sunday, we want to see, listen and experience how this vision comes alive in the ministries of our siblings in faith around the world and in the work of the Witness workers that our congregations support," says Jeanette Hanson, director of International Witness.
International Witness provides online worship resources—hymns, prayers, music videos—for congregations to use as part of a dedicated service in October. Darryl Neustaedter Barg, a member of the Voice Together hymnal committee, wrote "God Calls Us," a song based on the "Vision: Healing and Hope" statement.
"I began work on this song in 1996, when the statement was still fairly new to us," says Neustaedter Barg. "I've always found it to be motivating. I hope everyone who sings it finds it a joyful expression of our faith."
All worship resources are available at www.mennonitechurch.ca/IW-Sunday, thru CommonWord. There are also suggestions for how congregations can participate by learning more about International Witness ministries, organizing fundraising events and connecting with Witness workers.
The day is also a time to spread awareness about Witness Support Networks, a recent initiative that more directly connects Mennonite Church congregations with the people who are part of the ministries that Mennonite Church Canada supports.
"As part of the Thailand network, it has been a real blessing to be part of Zoom meetings with the Poovongs and hear firsthand what they are doing," says Sharon Schultz, pastor of Eyebrow Mennonite Church in Eyebrow, Sask.
"Being part of a Witness Support Network is really where these relationships can come to life," Hanson. "I'd love to see every congregation in our denomination helping to expand the vision of the local church by nurturing international relationships."
Congregations are encouraged to celebrate International Witness Sunday on October 24 or any other Sunday in October.
-30-
Media contact:
Jeanette Hanson
jhanson@mennonitechurch.ca